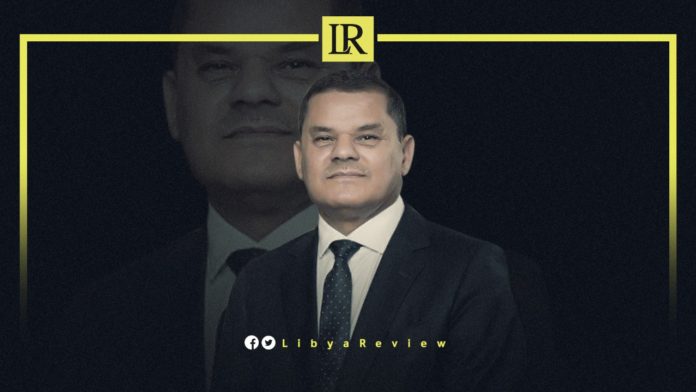 On Sunday, Libya's Prime Minister, Abdel-Hamid Dbaiba suspended the Board of Directors of the General Electricity Company of Libya (GECOL) and referred them for administrative investigation.
Through resolution No. 288 of 2022, Dbaiba appointed Mohamed Ismail as a temporary General Manager, under his direct supervision.
According to the Premier's resolution, "the Board of Directors shall be temporarily suspended from work and referred for administrative investigation. The company shall be managed until its General Assembly is convened by a General Manager."
Dbaiba also formed an investigation committee headed by the Minister of Planning, the Minister of Local Government, a member of the Legal Affairs and Complaints Department in the Cabinet, and a member of the company's General Assembly, "to be named by its new manager."
Dbaiba set three tasks for the investigation committee:
1- Investigate the company's delay in introducing new stations to the public power grid, according to the dates agreed upon by the Board of Directors.
2- Investigate the squandering of money allocated to the company during 2021, to solve the continuous power cut crisis.
3- Investigate the non-completion of contractual procedures for carrying out periodic maintenance projects.
Members of Libya's High Council of State (HCS) called on the outgoing Prime Minister, Abdel-Hamid Dbaiba to handover the government's headquarters to the Parliament-designated PM, Fathi Bashagha.
"We call on the outgoing Prime Minister (Dbaiba) to assume his moral and legal responsibilities to expedite the smooth handover of the former government headquarters to the new Libyan government," the statement said.
In January, Egyptian Electricity Minister, Mohamed Shaker said that they are planning to increase the capacity of the electrical linkage line with Libya to 2000 megawatts (MW).
In press statements, the Minister said that the basic capacity of the electricity line amounted to 100 MW at a voltage of 220 kilovolts (KV), and the capacity was increased in January 2020 to 150 MW.
Shaker said they have also begun to raise the voltage of the line between Egypt and Ethiopia to 500 KV from 220 KV. He revealed plans to establish electrical linkage with various European countries through maritime cables. These include project studies on linkages with Cyprus, Crete, and Greece.
"There is great cooperation between Egypt and Greece in this regard," he said.