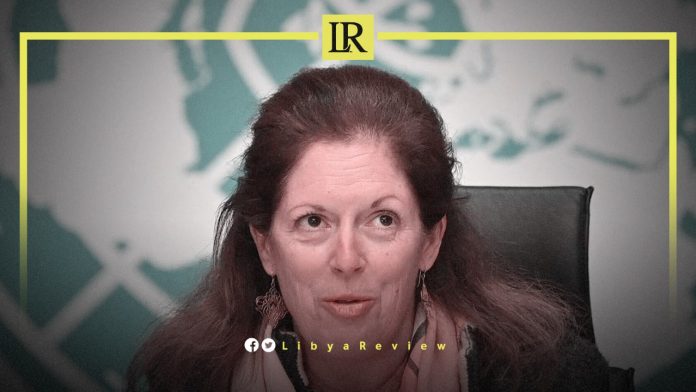 The UK has submitted a draft to the UN Secretary-General, Antonio Guterres to extend the United Nations Support Mission in Libya (UNSMIL) for three months. This comes after failures to pass two drafts for an extension of six months or a year.
The British resolution recommends that "the Secretary-General of the United Nations should appoint an envoy to head the mission, after the failure of the members of the Security Council to agree on the appointment of an envoy since Jan Kubis' resignation."
Notably, the Permanent Representative of the UK to the UN, Ambassador Barbara Woodward confirmed that there is credible evidence that serious and large-scale crimes continue to be committed in Libya, including conflict-related sexual violence.
Addressing the UN Security Council meeting, the British diplomat condemned these reprehensible acts and called for the perpetrators to be brought to justice, "human rights must be fully protected in Libya."
"We must maintain our commitment to the victims of the last eleven years. The ICC investigation is an important contribution to transitional justice, which is critical to the success of the political process and in the interests of all Libyans," Woodward added.
She also called on the Libyan authorities to cooperate with the ICC investigation, and Independent Fact-Finding Mission. "Access to sites, evidence, and witnesses free from intimidation is necessary for progress to be made, she stressed.
The Ambassador confirmed her support for the Prosecutor's renewed strategy, and the principles on which he will take forward the investigation.
Woodward added that "the UK welcomes, in particular, prioritization of the Libyan investigation and the announcement of additional resources, which we hope will accelerate progress towards justice for victims. The UK commends the Prosecutor's work to co-operate with national authorities and his intention to develop such partnerships further, including in assisting prosecutions at the national or regional level where this is appropriate."