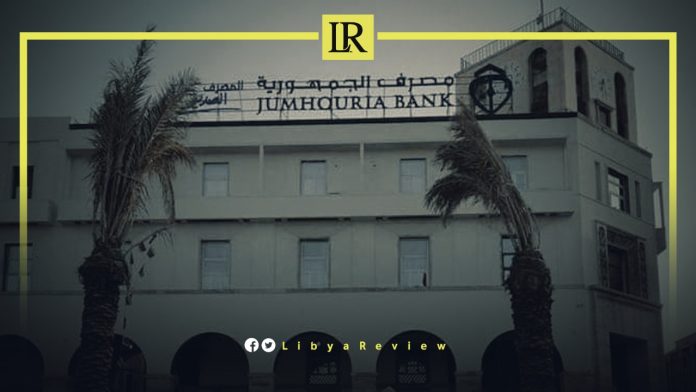 The Al-Zawiya District Prosecution decided to detain the manager of the Jumhouria Bank's Harsha branch, and one of his relatives. They were placed in pretrial detention on charges of embezzlement.
Last Sunday, the Public Prosecution investigated the incident of illegal access to a number of accounts of some customers in the branch. It did this after discovering cash withdrawals and transfers without their request or permission, according to a statement by the Public Prosecution Office on Friday.
The investigations of the Public Prosecution showed that the branch manager assumed the completion of illegal operations and transferred money to his relative.
On January 12th, the Libyan Public Prosecution decided to remand 6 officials of Libya's Jumhouria Bank's Zuwara branch, on charges of embezzling 600,000 euros from the bank's treasury.
The Public Prosecution Office said in a statement that "the prosecution conducted an investigation with the bank manager, the former manager, the Head of the Treasury department, and three employees of the bank."
"The Public Prosecution Office of Al-Ajeilat started investigation procedures with the accused in the case of embezzlement of a sum of 600,000 euros, which was deposited in the bank's treasury."
"The prosecution proved the embezzlement of the amount and the placing of counterfeit banknotes as a substitute for the money," the statement added.
"The current manager of the bank was charged with refusing to report to the authorities. The former manager and four other employees were also charged with embezzlement," it concluded.
Last month, the Public Prosecution decided to remand an employee of the Jumhouria Bank after accusing her of embezzling one 1.8 million Libyan dinars from the bank account belonging to one of the bank's clients.
The Public Prosecution said in a statement on Wednesday that it had conducted an investigation into the incident and identified the persons authorized to access the bank's system.
"It has been proven that one of the bank's employees committed the crime of embezzling the money and disguising its source by transferring it to bank accounts belonging to her relatives and then withdrawing it in cash," the Public Prosecution said in a statement.
"After questioning the accused, she was remanded in custody pending investigation," it added.
The Public Prosecution also interrogated a number of employees who neglected to perform their job duties by giving the system login keys to the accused, and not informing the authorities about the incident. They also were detained pending investigation.