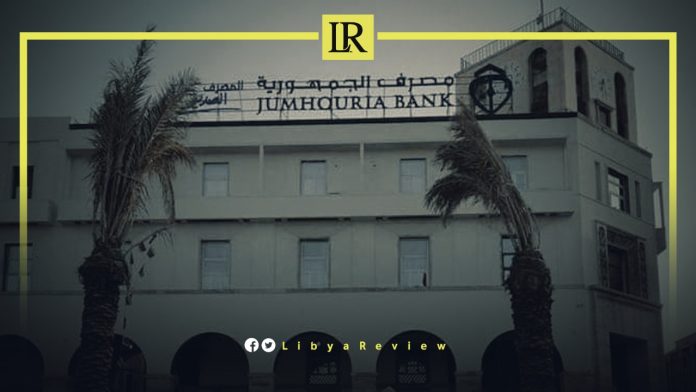 Libya's Public Prosecution has remanded a Jumhouria Bank employee, after allegations arose that she embezzled 1.8 million Libyan dinars from a client's bank account.
The Libyan Public Prosecution said in a statement on Wednesday that it had conducted an investigation into the incident, and identified the persons authorised to access the bank's system.
"It has been proven that one of the bank's employees embezzled the money, disguised its source by transferring it to bank accounts belonging to her relatives, and then withdrew it in cash," the Libyan Public Prosecution said in a statement.
"After questioning the accused, she was remanded in custody pending investigation," it added.
The Libyan Public Prosecution also interrogated a number of employees who allowed the accused access to the system login keys, and subsequently failed to inform the authorities of the incident. They also were detained pending investigation.
On Wednesday, Libya's Attorney General, Al-Siddiq Al-Sour ordered the detainment of the Minister of Culture, Mabrouka Touki on allegations of corruption.
This comes a week after Libyan Education Minister, Moussa Al-Megarief was also arrested, as part of an inquiry into a lack of schoolbooks.
In a statement, Al-Sour announced that Touki would be jailed for four days on charges of "falsifying official documents in order to complicate the processes of review and oversight of public spending."
She also faces charges related to a contract for maintenance works on ministry buildings, which had already been refurbished last year. Touki, an academic with a degree in nuclear physics was appointed in March, as part of the country's interim Government of National Unity (GNU). The prosecution service said it was investigating possible "negligence" in the case.