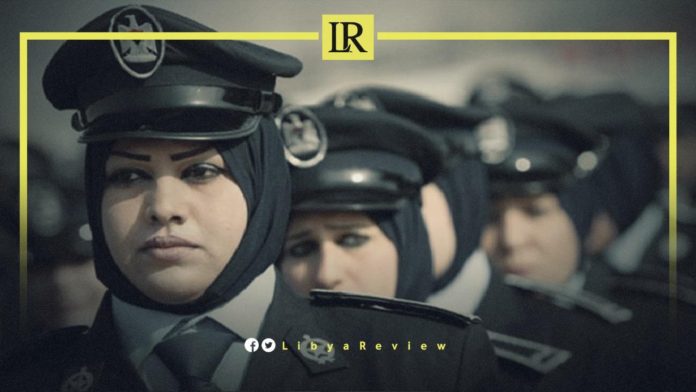 The Libyan Interior Ministry is debating deploying female police officers to deal with migrant women, especially after reports and international condemnations over the suffering of migrant women in Libyan prisons.
The Head of the Human Rights Office suggested that the police hire female personnel to work in the Anti-Illegal Immigration Authority, and the General Department of Coastal Security.
The meeting was attended by the Libyan Director of the General Administration of Training, Brigadier Ali Al-Taweel, and the Director of the Human Rights Office, Brigadier Fuad Al-Basha.
In traffickers' camps as well as official detention centers, thousands of migrants are reportedly tortured for extortion purposes, and women often suffer sexual violence, leading to death from trauma.
The German newspaper, Der Spiegel reported grave human rights violations taking place in the Libyan Capital's migrant detention centers.
The report quoted a 22-year-old migrant from Mali, claiming that young women were pulled aside by guards after dinner to rape them.
"After the women in the Shara Al-Zawiya internment camp had finished their rice, the guards would show up and pull them outside. One would hold a weapon to their breasts, as the other raped them. Sometimes, a third guard would film the attack," she told Der Spiegel.
She stated that she had spent four months in the Libyan detention center in Tripoli, together with more than 170 women and 20 children who were hoping to make their way to Europe via Libya. The Malian national only managed to escape, after her parents paid the equivalent of 1,000 euros in ransom.
She added that they were only served food once a day, with the guards distributing Tetra packs of juice along with the food. Those wanting water had to drink out of the toilets.
"After eating, I regularly felt tired and dizzy and believe that drugs were added to the meals of some of the women to make them more compliant. The guards did whatever they wanted with them," she claimed.
Girls aged 15-18 have been telling NGO's that guards at the camp had raped them. Two of the women reportedly attempted to commit suicide as a result. She noted that she watched as guards mercilessly beat a pregnant woman, who went on to suffer a miscarriage.