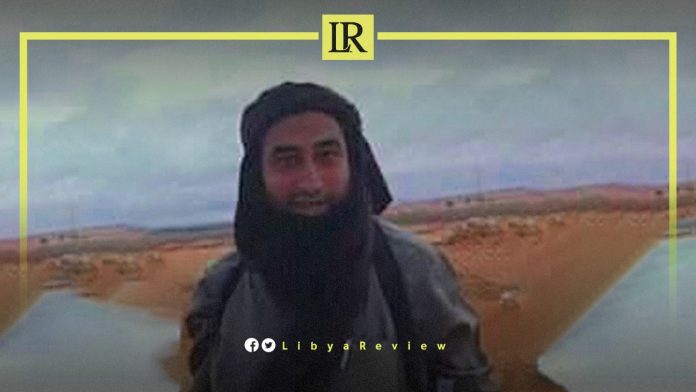 The Libyan National Army (LNA) announced on Wednesday that it had killed ISIS terrorist, Al-Mahdi Dango, the mastermind behind the kidnapping and beheading of 21 Egyptian Christians in 2015.
The Libyan National Army's special forces unit killed Dango in an operation in southern Libya's Murzuq, after a lengthy pursuit. The LNA added that they managed to arrest the ISIS commander's right hand, Asman Nour during the operation.
Dango was born in Derna, eastern Libya, in 1981, and was a resident of Al-Hashish Street. He was trained at Al-Qaeda-affiliated camps in Yemen, and then joined Ibrahim Hadran militias. the ISIS commander later joined the IS terrorist group in Iraq.
He was one of the most wanted terrorists involved in several attacks by the organisation, according to a statement issued by Fortified Structure Forces in July 2017.
In February 2015, IS released a brutal video showing the execution of 21 Egyptian Copts in their stronghold of Sirte. In December 2016, Libya's Government of National Accord (GNA) announced their defeat, after a bloody campaign.
After fleeing south, the ISIS commander established a militant group known as the Desert Army. This was a terrorist group for non-Libyans, who moved from neighbouring Tunisia, Algeria, Sudan, and Egypt.
Dango was involved in several attacks against Libya's oilfields, and was a close associate of former IS leader, Abu Bakr Al-Baghdadi
The ISIS commander has also appeared in leaked videos standing next to Abdel-Hakim Belhaj, the former leader of the Libyan Islamic Fighting Group. As well as several militants of the Derna Mujahideen Shura Council (DMSC).