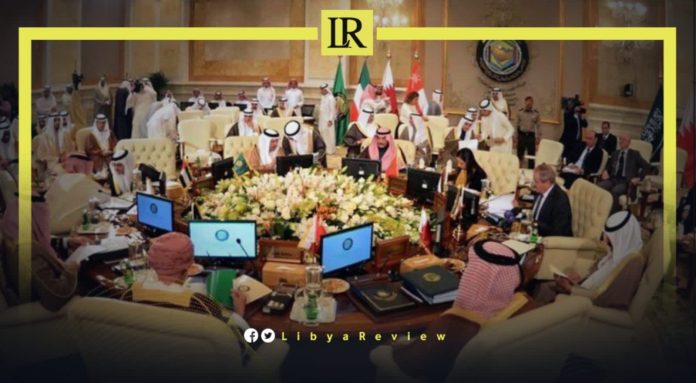 On Thursday, the Foreign Ministers of the Gulf Cooperation Council (GCC) Member States expressed their concern over the recent clashes in the Libyan capital, Tripoli.
This was during the conclusion of the 153rd session of the GCC Ministerial Council, which was held in Riyadh. In a statement, they called on the Libyan parties to "exercise restraint and calm, and to give priority to the supreme national interest."
The FM's stressed the need to "preserve the Libyan ceasefire agreement, signed in October 2020, and prevent the outbreak of a new wave of violence." They also highlighted the "importance of putting an end to foreign interference in Libya's internal affairs, and for the exit of all foreign forces and mercenaries from Libyan territory." As well as stressing their "complete support for the United Nations' efforts aim to reach a political solution, and hold elections in Libya."
Notably, Libya is mired in a constitutional and political stalemate. This has resulted in increasing clashes, a dire economic situation, and demonstrations across the country by frustrated citizens, a senior UN official said.
Tensions have been rising for months as two Prime Ministers vie for power; raising fears of renewed conflict two years after a landmark truce. Recent clashes took place in Tripoli, killing 32, and wounding 158.
On 10 February, the Speaker of the Libyan Parliament, Ageela Saleh announced the unanimous appointment of Bashagha as the new Prime Minister. He is due to replace incumbent PM, Abdel-Hamid Dbaiba. But Dbaiba warned that the appointment of a new interim government could lead to war and chaos in the country. He renewed his pledge to only hand power over to an elected government.
Libya has had little peace since the 2011 NATO-backed uprising, which ousted longtime leader Muammar Gaddafi. The country effectively split in 2014 between rival eastern and western factions, amid support from foreign powers. Libyan oil, a prize for the warring groups, has repeatedly been politicised, and shut off.