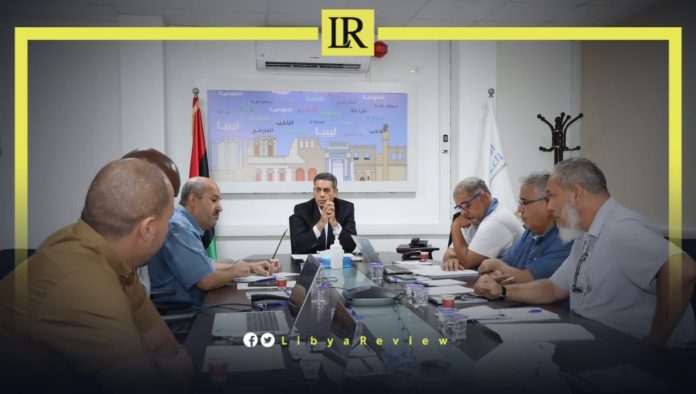 On Thursday, the Chairman of Libya's High National Election Commission (HNEC), Emad Al-Sayeh held a meeting with representatives of the United Nations, and the International Foundation for Electoral Systems (IFES). This was to discuss technical procedures for the country's electoral process
In a statement, HNEC said that the meeting discussed the preparations undertaken to hold the elections. It also, "reviewed a number of technical procedures for developing the electoral process, to ensure high levels of integrity and credibility in the elections."
Last month, Al-Sayeh announced that the "force majeure that made it impossible to hold the elections last December has now ended."
He said that the delay in issuing the election laws was the biggest factor in the force majeure.
Al-Sayeh stressed that elections are the only solution to end Libya's crisis. As well as claiming that "what is rumoured about foreign interference is incorrect, given that the electoral process is a Libyan decision."
The long-awaited Libyan elections were supposed to be held on 24 December 2022. HNEC said that a "force majeure" prevented it from organizing the elections, after political parties failed to reach an agreement.
Al-Sayeh reiterated that the commission is technically ready to hold elections, as Libyan voters demand.
Notably, Libya is mired in a constitutional and political stalemate that has sparked increasing clashes, a dire economic situation, and demonstrations across the country by frustrated citizens, a senior UN official said last week.
Tensions have been rising for months in Libya as two Prime Ministers vie for power; raising fears of renewed conflict two years after a landmark truce.
Notably, Attorney General Al-Siddiq Al-Sour said the Public Prosecution monitored 3,829 forged ballot cards for the 2021 elections. "We also monitored the presence of 15,000 forged electoral cards during the 2012 General National Congress elections," he added.
The Libyan Parliament withdrew confidence from the Government of National Unity (GNU) led by Abdel-Hamid Dbaiba and appointed Fathi Bashagha to replace him. However, Dbaiba has refused to cede the power to his rival.