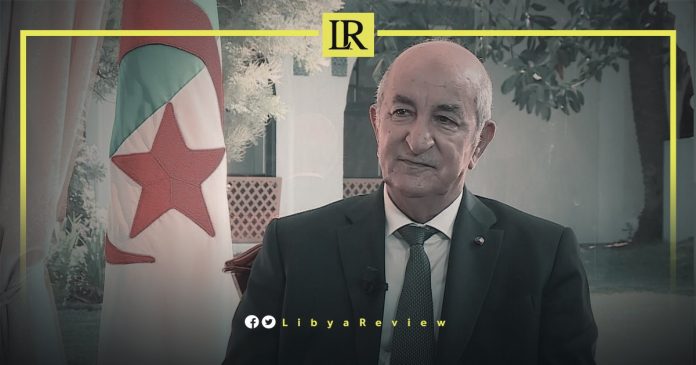 A report published by the Moroccan English newspaper, The North African Post accused Algeria of "sabotaging every reconciliation reached in Libya."
The brief report in the Moroccan Newspaper confirmed that this is "carried out through Algerian support for the military conflict between the competing Libyan parties, with every approach to achieving this reconciliation."
The report pointed to several criticisms from Arab countries, regarding the "negative interventions of the Algerian regime in the Libyan crisis."
Notably, the Spokesman for the Egyptian Foreign Ministry, Ahmed Abu Zeid discussed the recent withdrawal of the Egyptian delegation from the Arab League session, as Libya's Foreign Minister Najla Al-Mangoush began her speech.
Abu Zeid, told Middle East News Agency, "This topic was discussed in the consultative meeting of Arab Foreign Ministers before the start of the official session."
The Egyptian Ministry of Foreign Affairs told Al-Arabiya / Al-Hadath that the withdrawal came after the Libyan Foreign Minister assumed the Presidency.
Cairo also called on international parties to recognize the government approved by the Libyan Parliament, in reference to the government of Fathi Bashagha.