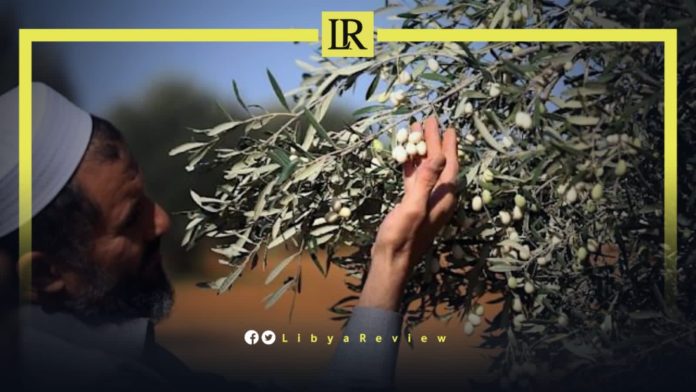 A drought is threatening more than 8 million olive trees in Libya, as farmers complain about the government's neglect to support them.
Farmer Mohamed Al-Futaisi told Al-Araby Al-Jadeed newspaper that perennial trees are gradually dying due to drought. Another farmer added that, the drought has led to great losses in olive trees during the past two years, due to a lack of rain and groundwater.
The Libyan Ministry of Agriculture had intended to launch a project to save millions of olive trees by adopting a distillation system. The project was stopped due to a lack of funding, according to Libyan Agricultural expert, Hadi Khalaf.
Khalaf confirmed need to support farmers and activate the postponed distillation project, in order to preserve olive trees in Libya.
Last month, the Libyan Center for Remote Sensing and Space Sciences (LCRSSS) announced that Libya had been exposed to drought during the last three years. It also called for reducing the effects of the drought as soon as possible, and declaring a state of emergency.
The affected regions are on the far western coast, the Kaffarah Plain, and the Western Jabal; This has resulted in the desertification of lands.
Local consumption of olive oil is between 60-70 thousand tons annually, half of which is manufactured locally, and the rest imported from abroad.
The protracted security and political crises since 2011 have affected the water sector, which suffers from a lack of services and maintenance. The farming sector in Libya has also been targeted by saboteurs, in addition to the absence of governmental agricultural development plans since 2012.