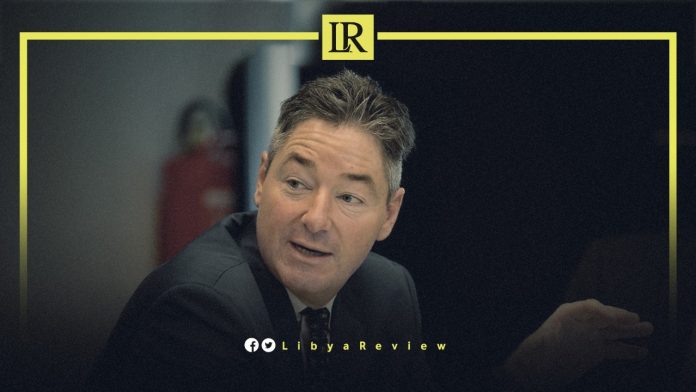 On Saturday, Germany's Ambassador to Libya, Michael Ohnmacht stressed the "importance of maintaining international unity on Libya, in order to find a sustainable way out of the country's decade-long crisis."
This came during Ohnmacht's meeting with the German Special Envoy for Libya, Christian Buck to discuss effective solutions to the crisis.
"I am proud to participate in the meeting of the international group known as P3+2+2 in Berlin, which includes France, Germany, Italy, the United Kingdom, the United States, in addition to Turkey and Egypt. In support of the UN efforts to bring sustainable peace," the German diplomat tweeted.
"Together with our partners, we remain committed to continuing these efforts," Ohnmacht added.
Notably, the US Ambassador to Libya, Richard Norland and Deputy Assistant Secretary for North Africa, Joshua Harris attended the Berlin meeting.
"The United States joins the UN and international partners in calling for all sides in Libya to engage in dialogue and work in good faith on a credible roadmap for early elections," the US Embassy tweeted.
The attendees of the Berlin meeting reiterated their joint commitment to support a comprehensive path towards elections in Libya, as soon as possible.
They also expressed their aspiration to work with the new UN Special Representative, Abdoulaye Bathily.
Libya is again politically torn between two rival governments, in the east and west. The Libyan Parliament-designated Prime Minister, Fathi Bashagha, and incumbent PM Abdel-Hamid Dbaiba, who refuses to relinquish power until elections.
Tensions have been rising for months in Libya as the two leaders vie for power; raising fears of renewed conflict two years after a landmark truce.
The UN has been pushing the rival parties to hold elections, in order to resolve the legitimacy crisis.