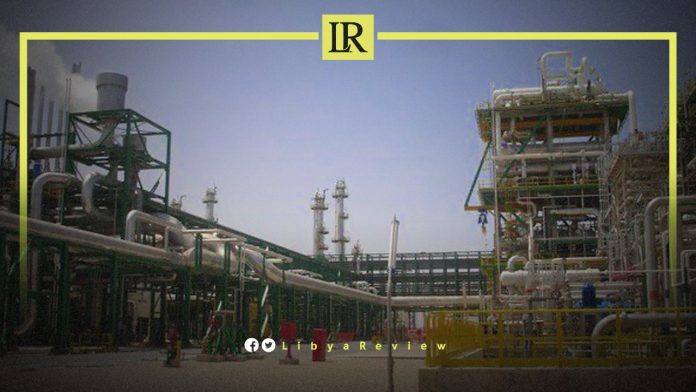 On Saturday, Libya's National Oil Corporation (NOC) announced that the production of crude oil in the country reached 1.194 million barrels during the past 24 hours. The production of condensate also rose to 55,000 barrels.
In a briefing statement, the NOC confirmed that the total domestic consumption of natural gas amounted to 1.131 billion cubic feet during the past 24 hours.
It added that the oil production increased by 31,000 barrels per day, compared to the last production statistic issued on Monday. This was 1.163 million bpd, and 48,000 barrels of condensate.
Oil and Gas Minister, Mohamed Aoun said that "Libya's production of crude oil is recovering day after day," stressing that Libya will remain excluded from the production cuts agreed upon by OPEC.
Last week, NOC Chairman, Farhat Bengdara noted that they were aiming to raise oil production rates to 2 million bpd.
"This will be achieved in accordance with a 3-5 year medium-term plan, to increase crude oil production rates to two million barrels per day within available capabilities," he said.
Bengadra stressed that "the current capabilities, in terms of reservoirs and reserves, will help to reach these rates," explaining that the country's crude oil production has surpassed 1.2 million bpd. He added that increasing oil production has been the main goal of the Board since taking office.
Prior to Bengdara's appointment, the NOC stated that exports had ranged from 365,000 bpd to 409,000 bpd. This was a result of the force majeure declares on loadings out of the Es Sider and Ras Lanuf terminals, as well as production at the El-Feel oil field, following the closures of the Brega and Zueitina terminals.
Crude production reached a two-year low of 650,000 bpd in June, according to the latest Platts survey of OPEC+ output by S&P Global Commodity Insights, against a capacity of 1.2 million b/d.
Libya has Africa's largest oil reserves and hydrocarbons, which account for 95% of government revenues. This makes the control of the industry a key point of contention between its rival parties.