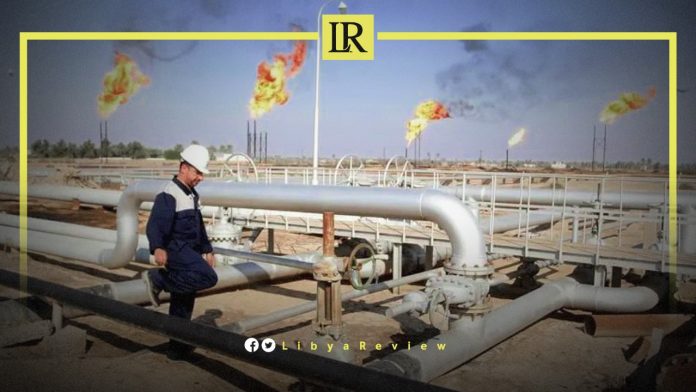 On Sunday, Libya's National Oil Corporation (NOC) announced the closure of valves pumping crude oil from the El-Sharara and El-Feel fields. This has resulted in a loss of 330,000 barrels per day, and a daily loss of more than 160 million Libyan dinars.
In this regard, NOC Chairman, Mustafa Sanalla said that a gang led by Mohamed Bashir Al-Qurg closed the crude pumping valves, and "our obligations towards refiners in the oil market became impossible."
Sanalla announced a state of force majeure, asking, "For whose sake are these closures coming after the price jump, which exceeds $100 a barrel?"
"The same gang closed these valves between 2014 and 2016, and this coincided with the price boom. All these indicators confirm that they have suspicious links to drag the country into chaos," he added.
Sanalla indicated that a report was submitted to the Public Prosecution to, "take deterrent and accurate measures to reveal the planners, implementers, and beneficiaries of this shameful act."
"The closure challenge was not the most difficult or most dangerous for the stability of the oil sector. It will end, God willing, but it is the most painful for all Libyans. The parties decided to close at the time of the price boom. The next steps must be firm and governed by the legal criminal standard. There is no choice but to criminally prosecute them with the Public Prosecution," he added.
Sanalla warned that the infrastructure of the oil sector "will continue to be exposed to illegal acts, such as scrapping production lines and surface equipment, in full view of everyone."
He pointed out that this resulted in difficult economic challenges, exacerbated by the lack of a budget.
Notably, Libya's Sirte Oil and Gas Company announced that criminal groups had attacked crude oil and gas pipelines, belonging to the company. This led to the loss of 1,600 barrels per day of oil, and the closing of several wells to fix the damage.
The company said in a statement on Friday that its, "properties and production lines in various locations and fields are still subjected to systematic tampering and deliberate corruption."
"The company's oil and gas transmission lines in the South Zaltan and Al-Lahib fields were attacked, resulting in the loss of more than 1,600 barrels of crude oil," the statement explained.
"About four kilometers of pipelines were stolen from well 52-C on Thursday. The criminals also tried to steal the 4-inch gas lifting line, and deliberately punctured it from four points in order to empty it of its gas content," the statement added.
The Sirte Oil Company called on the competent authorities to take the necessary and urgent measures to prevent the recurrence of such crises.