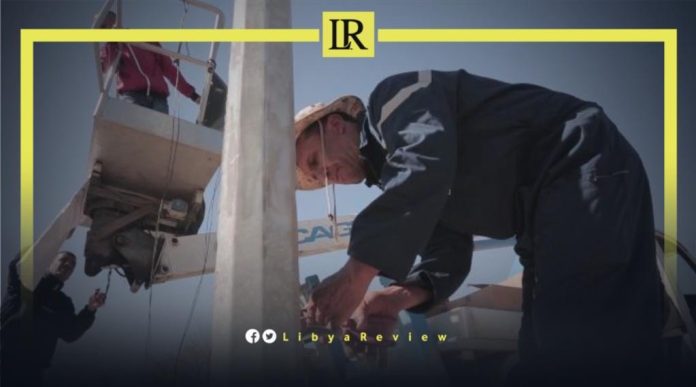 On Monday, the Libyan Post, Telecommunications & Information Technology Company (LPTIC) announced the gradual return of telecommunications services in eastern Libya. This is after an hours-long interruption, due to the severance of an optical fiber cable, east of Benghazi.
In a statement, the LPTIC said that its engineers were able to "provide an alternative route for the transmission of communications traffic."
The company noted that maintenance teams are "still working hard to repair the cable and restore communication services on the main routes at full speed." It praised the "dedication and tremendous efforts of workers to restore communication services to the affected areas."
An agreement was signed in July for the Bab Tripoli (Tripoli Gate) project between the Libya Telecom and Technology Company (LTT) and the Libyan Investment and Development Company (LIDCO).
The agreement sees LTT providing LIDCO's Bab Tarabulus project with the latest technologies for communication and internet services, by implementing a high-speed fiber-optic network (FTTx).
LPTIC said this agreement came as part of the steps taken by its affiliated companies to achieve the sector's vision for the year 2025. This will support digital transformation, and establish a stable infrastructure, leading to effective communication between citizens and the world around them.
The company was established in accordance with the decision of Prime Minister number 63 for the year 2005. This formed a holding company, owning telecommunications companies: Libyana, Al-Madar, LTT, Aljeel Aljadeed for Technology, International Communications Company, and Hatef Libya.
These companies play a significant role in the development of mobile phones, telephone communications, and internet connections. This has raised the efficiency of communications in Libya, and allowed the largest possible number of citizens to receive online service. This is through telecom companies Libyana and Al-Madar or through the main internet services provider such as LTT or Hatef Libya, who provide wired and wireless telephone and internet services.
LPTIC was established for investment in telecommunications infrastructure in the country and abroad. The company owns a group of investments inside and outside the country, some dating back to the General Company for Post and Telecommunications (GCPT), which was dissolved in 2010.