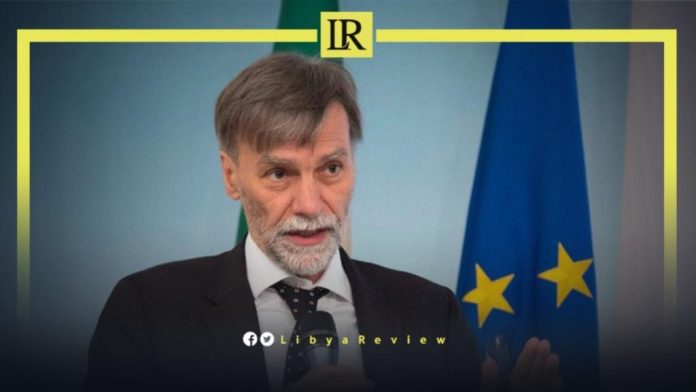 Graziano Delrio, Member of the Italian Chamber of Deputies for the Democratic Party said that "two years ago, on behalf of the Democratic Party, I asked for a fundamental review of the terms of the Italian-Libyan agreement because conditions in the country had changed profoundly, and required a change in strategy."
In an interview with the Italian newspaper Il Riformista, Delrio added that "unfortunately, the Libyan government has sunk into a crisis that remains unresolved. Italy and Europe need to look at the Mediterranean with different eyes, to become the heroes of a new era of cooperation and peace."
The former minister and former mayor of Reggio Emilia noted that "the war in Ukraine, due to the food consequences, imposes more instability on countries that have not yet found the path to equitable and democratic development, and Europe cannot turn a blind eye to this challenge."
Earlier this month, the Italian Embassy in Libya announced that a new Consul General was appointed in the city of Benghazi, to succeed Carlo Batori.
"Consul General Francesco Saverio De Luigi has the pleasure to take up office today in Benghazi, where he will soon visit Head of Protocol and local authorities," the Embassy said in a tweet.
It also confirmed that the Consulate General is now fully operational, and will cooperate with civil society organisations to strengthen cultural and economic ties between Italy and Libya.
In April 2021, Italy reopened its consulate in Benghazi. It had closed in 2013, after gunmen attempted to attack the Consul on 12 January that year.
On 28 April 2021, the Italian Foreign Minister, Luigi Di Maio announced that Italy would be opening an honorary consulate in Sebha, in order to strengthen bilateral relations.
"This is to enhance Libya's newfound unity, and to ensure the presence of our institutions in Cyrenaica and Fezzan," Di Maio told lawmakers. "Strengthening our network in Libya will be essential in order to reactivate all projects which were suspended due to the instability in the country, and to launch new ones," he added.