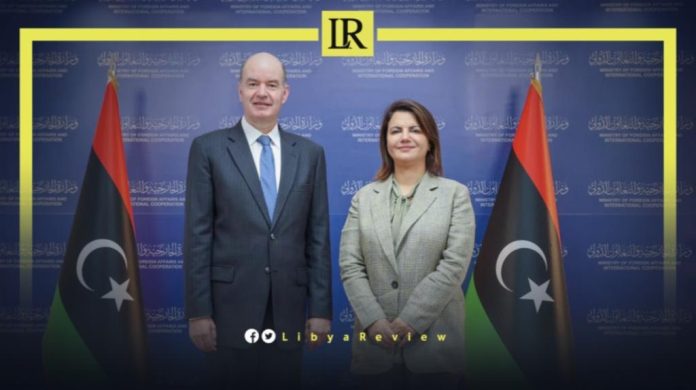 Switzerland's Ambassador to Libya, Josef Renggli affirmed his support for efforts to hold Parliamentary and Presidential elections in Libya as soon as possible.
Renggli met with Libya's Minister of Foreign Affairs, Najla Al-Mangoush. They discussed the "activation and development of bilateral relations," according to a statement by the Libyan Ministry of Foreign Affairs.
The Switzerland Ambassador reiterated his support for the democratic process in Libya, peace efforts, and the maintenance of stability and security.
On Tuesday, the Speaker of Libya's Parliament, Ageela Saleh met with France's Special Envoy to Libya, Paul Soler.
During the meeting, Saleh stressed the importance of completing the constitutional basis, and holding Presidential and Parliamentary elections as soon as possible.
The French Embassy said the talks "focused on the priority of Libya's sovereignty, support for the dialogue between Parliament and the High Council of State (HCS), and support for economic dialogue between Libyans."
Soler reiterated France's support for Libyan efforts to reach a solution, without external intervention.
The Special Envoy had met with a number of senior officials during his recent visit to Libya. This included the Commander of the Libyan National Army (LNA); Khalifa Haftar, the Head of the Presidential Council; Mohamed Al-Mnifi, the Head of the HCS; Khaled Al-Mishri, and the Chairman of the High National Elections Commission (HNEC); Emad Al-Sayeh.