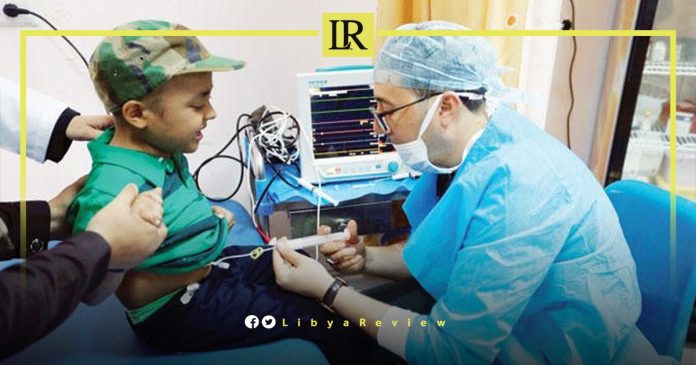 The Minister of Health in the Libyan Parliament-designated government, Othman Abdel-Jalil sent 61 children suffering from cancer for urgent medical treatment in Jordan.
The decision came after the minister visited the Benghazi Teaching Hospital for Pediatric Medicine and Surgery. He was briefed on the deteriorating health conditions of the Libyan patients targeted for dispatch. He listened to the opinions and advice of specialized doctors supervising their follow-up treatment.
The statement added that the treatment and surgeries will take place at the King Hussein Cancer Center, as it was not possible to provide the treatment in Libya. It stressed that the value of the debts owed to the center will be paid according to the agreement concluded with the hospital.
Last month, the Director of the Libyan Health Services Department in Ghat, Ramadan Al-Yatni described the health situation in the country's southern municipalities as being "in a deplorable state."
In press statements, Al-Yatni called on the Libyan Ministry of Health to urgently provide doctors and medical supplies. "We do not have doctors, and we suffer from a severe shortage of doctors and auxiliary medical staff," he said.
The official stressed that almost all hospitals in the southern region are lacking basic supplies, adding: "We have addressed all the health authorities, but unfortunately there is no response."
He stressed that there are only two doctors present in the Ghat Municipality, who are volunteers with the World Health Organization (WHO).