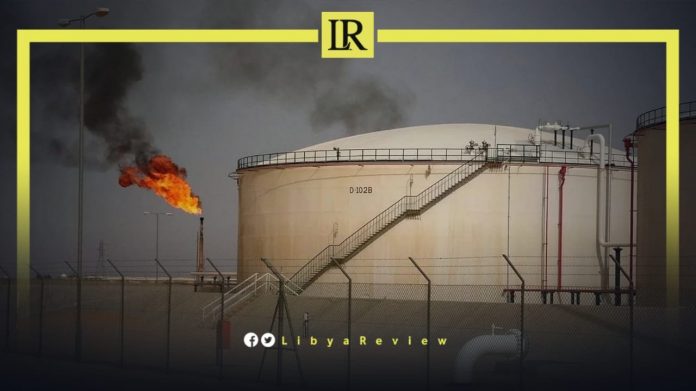 On Friday, the Organisation of the Petroleum Exporting Countries (OPEC) said that Libya has become the Africa's second highest crude oil producer, surpassing Nigeria.
According to OPEC's latest Monthly Oil Market Report for August, Libya's crude oil production rose to 1,123,000 barrels per day (bpd), after the National Oil Corporation (NOC) announced the lifting of force majeure in mid-July 2022.
Libya's production witnessed a strong increase, amounting to 426,000 bpd, compared to July, when production stabilised at 697,000 bpd and June 632,000 bpd.
It added that Angola came in first place as Africa's highest crude oil producers for the month, with production from 1.173 m/bd in July to 1.183 m/bd in August.
The report noted that Nigeria's crude oil production stood at 1,100 bpd (tb/d), a decrease of 65,000 tb/d compared to July when it produced 1,164 tb/d.
The report further said Nigeria's real gross domestic product (GDP) expanded by 3.5 percent year-on-year in the second quarter of 2022, following growth of 3.1 percent in the first quarter of 2022.
"The expansion was mainly driven by the non-oil sector, which grew by 4.8 percent year-on-year, " the report added.
"On a quarterly basis, the GDP shrank by 0.37 percent following a 14.66 percent contraction in the previous quarter. Nevertheless, the annual inflation rate surged to the highest since September 2005, climbing to 19.6 percent year-on-year in July from 18.6 percent in June.
The NOC's Chairman, Farhat Bengdara, said last week that the corporation plans to raise oil production rates to 2 million bpd.
"This will be achieved in accordance with a three to five year medium-term plan, to increase crude oil production rates to two million bpd within available capabilities," he added.
Bengadra stressed that "the current capabilities, in terms of reservoirs and reserves, will help to reach these rates," explaining that Libya's crude oil production has surpassed 1.2 million bpd. He added that increasing oil production has been the main goal of the board since taking office.
Prior to Bengdara's appointment, the NOC stated that exports had ranged from 365,000 bpd to 409,000 bpd. This was a result of the force majeure declared on loadings out of the Es Sider and Ras Lanuf terminals. As well as production at the El-Feel oil field, following the closures of the Brega and Zueitina terminals.
Libya has Africa's largest oil reserves and hydrocarbons, which account for 95% of government revenues. This makes the control of the industry a key point of contention between its rival parties.