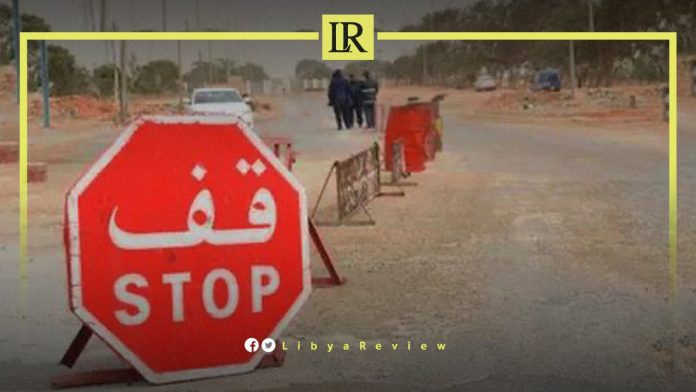 Dozens of Tunisians were arrested by an armed group in Libya during the past few days, without clear charges being brought against them. They were also taken to undisclosed places.
Families of the detained young men expressed their concern and appealed to the Tunisian authorities to intervene and work for the immediate release of their sons and return them to their country.
In press statements, Tawfiq Souissi, the brother of one of the detainees named Hatem, explained that a Libyan armed group known as Al-Muqna'in "The Masked" detained his brother along with his friends two weeks ago, at the Ras Jedir border crossing.
He added that the Libyan armed group seized their vehicles and the goods on board, and then took them to an undisclosed location.
He also expressed his concern about the failure to know the fate of his detained brother after he lost contact with him two weeks ago. He added that unofficial sources says that they have been imprisoned in Melita prison in Zuwara, awaiting trial.
On the other hand, Mohsen Ghonimi, father of one of the detainees, criticised the Libyans' mistreatment of Tunisian workers and the unjustified repeated assaults on them.
Libya ranked 20th among the most insecure countries, according to the Numbeo Crime Index. The war-torn country received a high rating of 62.00.
Tripoli ranked 50th globally in the Crime Index's classification for cities, the second-highest in the Arab world, after Damascus was given first place. It was given a rating of 64.27, due to high levels of crime and insecurity.
The Crime Prevalence Index aims to assess the general level of crime in 135 countries around the world. The index is based on several criteria, including murder, robbery, and rape.
The United Nations Support Mission in Libya (UNSMIL) said it documented several cases of arbitrary arrests, detention, enforced disappearances, torture, and extrajudicial killings of civilians, officials, journalists, civil society members, as well as human rights activists in Tripoli during the past year.
In April, the Benghazi Chamber of Commerce, Trade, Industry, and Agriculture hosted a delegation from Tunisia. This was led by the Head of the Chamber of Commerce, and Industry of Sfax (CCIS), and a number of representatives of major Tunisian companies. They discussed strengthening cooperation, and raising the levels of trade.