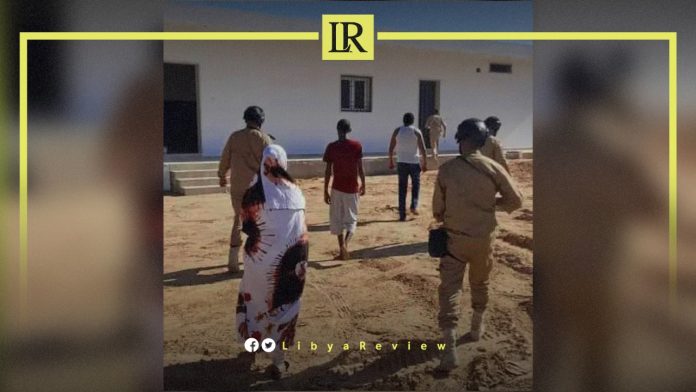 On Saturday, the Libyan Ministry of the Interior of the Government of National Unity (GNU) reported that an armed group of the Somali community attacked and stormed the headquarters of the Somali Embassy in the Janzour district in Tripoli.
In a statement, the Ministry said that the General Department for the Protection of Diplomatic Missions was assigned to intervene and take the necessary measures in coordination between the Chargé d'Affairs of the Somali Embassy in Tripoli and the Libyan Ministries of Foreign Affairs and Interior.
It added that the Armed Group members were arrested and referred to the relevant police station, awaiting their trial.
Notably, clashes recently broke out in Tripoli between rival militias. Forces aligned with the GNU moved to ensure control, after a failed attempt by the rival eastern-backed Prime Minister, Fathi Bashagha, to take the city last week.
As the backbone of its economy, oil has been at the core of the unrest that followed Moammer Gaddafi's overthrow. This has been a slow-burn conflict, with periodic flare-ups of intense fighting.
Control of the revenues from Libya's main export, which currently pumps 1.22 million barrels per day (bpd), has long been the biggest prize for all the main political and military factions. Factions have used oil facilities as bargaining chips to secure financial and political demands.
The National Oil Corporation (NOC) stated that it hopes to boost output to two million bpd over the next three to five years, but progress may be slowed by the country's inability to resolve its internal political rivalries.
The GNU's Prime Minister, Abdelhamid Al-Dbaiba, is attempting to shore up control and weed out militias aligned with Bashagha. Al-Dbaiba's key concern now is gaining control of various armed factions within Tripoli, who have not aligned definitively with one side or the other.
Turkey could play a key role, with the ability to military intervene on either Al-Dbaiba's or Bashagha's side. Both Prime Ministers visited the Turkish capital last week.
Al-Monitor claimed that a quiet Turkish intervention has "tipped the balance of power in favour of Al-Dbaiba", and cites unnamed sources as saying that Bashagha left the meeting in Ankara "disgruntled", though there is no independent confirmation of this.