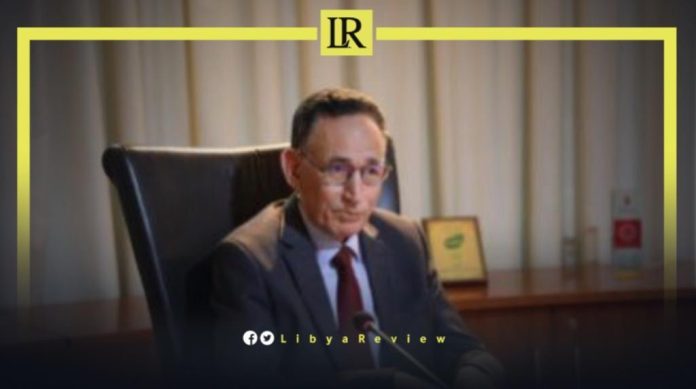 Libya's Economy Minister, Mohamed Al-Hwaij said that Libya was "seeking a transformation from a rentier economy dependent on oil by more than 90%, to diversified sources of income."
During an interview with Al-Jazeera, he explained that the "conditions for recovery are security and political stability, and the implementation of economic and financial reforms."
He added that his ministry has "set a plan for short and long-term recovery that focuses on diversifying the economy, and moving away from an oil-dependent economy."
"Libya is a completely free market because customs are low, and the market is open to the private sector, so prices are lower than global prices," he explained. As well as noting that the "difference in prices is caused by the devaluation of the exchange rate, and not a real increase in prices."
Last week, Libya's Parliament-designated Prime Minister, Fathi Bashagha said his government will end the financial corruption of the incumbent Government of National Unity (GNU).
Bashagha cited the recent Fiscal Transparency Report of the US Department of State, which called out financial corruption in the GNU. He vowed that his government "will work to end this fraud and abuse, and focus on accountability, transparency, and compliance throughout the government and operate under a budget approved by the Libyan Parliament.
Bashagha stressed that the National Oil Corporation (NOC) must be made independent. "Libya's natural resources must be preserved through a clear management mechanism that directly benefits the Libyan people. Democracy depends on fiscal stability," he concluded.
Notably, the report noted that the GNU failed to publish an executive budget proposal, or any summary of an enacted budget within a reasonable period.
"Libya does not yet fully use internationally accepted accounting principles. The supreme audit institution did not meet international standards of independence," the report read.
"An end-of-year budget execution report was available online. Only limited information on debt obligations, including state-owned enterprise debt, was publicly available," it added.
The report noted that Libya's fiscal transparency would be improved by disclosing information on these debt obligations.
It urged for an executive budget proposal, and enacted budget to be published within a reasonable period. As well as the publishing of expenditures to support executive offices.
Last month, Bashagha claimed that "only three or four companies control the Libyan economy. All of these companies are owned by Dbaiba's family members.
"The Libyan economy is totally controlled by three companies owned by the family of Abdel-Hamid Dbaiba, and we receive reports from currency dealers that money is directly deposited in the bank accounts of these companies." He indicated that this is "behind the current economic recession, which could be catastrophic if the situation continues unchanged."