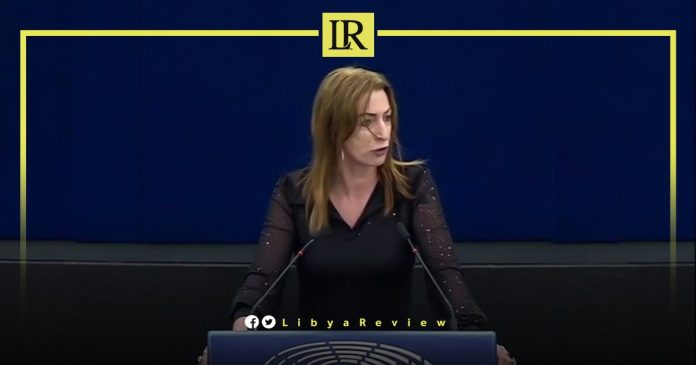 Clare Daly, an Irish politician and a Member of the European Parliament (MEP) said that EU countries have helped NATO "make a hell out of Libya."
In her speech during an EU Parliament session on Thursday, Daly said that "the EU collaborates with acts of murder, torture, and rape being perpetrated in Libya's prisons."
She added that the EU "pretends to be concerned for human rights, but always elsewhere. Libya is always forgotten. I can't remember any urgency or resolution in here since I started dealing directly with the fact that Libya is now hell on Earth for the people who live there, or who are stuck there."
She pointed out that given the direct responsibility of a number of European states for the 2011 NATO intervention, it should always be at the top of the EU agenda.
"We are all over crimes against humanity when they are committed by countries outside the EU, but we want nothing to do with the ones we have caused, we finance, and we support. If hypocrisy had a name, it would be called "the EU'," the lawmaker noted.
Libya has remained beset by turmoil since 2011 when a bloody NATO-backed uprising led to the ouster and death of long-serving leader Muammar Gaddafi after more than four decades in power.
Since then, Libya's stark political divisions have yielded two rival seats of power — one in Tobruk and another in Tripoli — and a host of heavily armed militia groups.
The country is now politically torn between Fathi Bashagha, who was elected by the Libyan Parliament to lead the country in February, and Abdel-Hamid Dbaiba, who refuses to relinquish power.
Tensions have been rising for months in Libya as the two Prime Ministers vie for power; rising fears of renewed conflict two years after a landmark truce.
The United Nations has been pushing the rival parties to organize elections to resolve the legitimacy crisis.