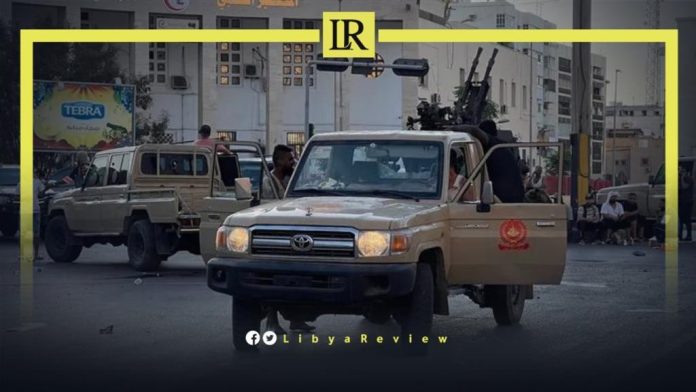 On Monday, another child was reportedly killed in clashes in the city of Al-Zawiya northwestern Libya, according to United Nations International Children's Emergency Fund (UNICEF).
"A 10-year-old girl. It could have been your daughter. This is unacceptable," UNICEF noted, stressing that the "protection of civilians is paramount and needs to be ensured."
The Libyan Ambulance Services announced that the death toll from Sunday's clashes in Al-Zawiya had risen to five, and 13 injuries.
Fathi Bashagha's Ministry of Interior blamed the recent clashes on the Government of National Unity's (GNU) decision to "give legitimacy to outlaws."
In a statement, the ministry "denounced in the strongest terms the armed clashes in Al-Zawiya, and the resulting intimidation, and property damage." It noted that it had "initiated inference processes and legal procedures against the perpetrators of the clashes, to bring them to justice."
It called on the "international community to assume its responsibilities in the face of the clashes, which have become frequent, and endanger the lives of civilians."
The Ambulance Service reported that a house was hit, and that it was receiving distress calls, but it was "impossible to move inside the area due to the increase of clashes."
The Head of the Ambulance and Emergency department at Al-Zawiya Center, Mohamed Al-Amouri noted that families remained stuck in the areas of conflict.
A member of the House of Notables of Al-Zawiya, Al-Taher Al-Ghwail stated that they "are conducting intensive contacts with all parties to calm down, and expect a ceasefire within hours."
Media sources reported that intermittent clashes renewed in the city of Al-Zawiya after halting during dawn on Monday.
Local sources told Al-Arabiya news that fighting erupted after a member of the Sala'a militia was attacked by the Sifaw militia. The source added that tanks and various types of medium and heavy weapons were used during the clashes on Sunday evening.
Video clips circulating on social media also showed the firing of grenades and RPG's from both sides, while thick smoke was seen rising between the buildings, amid reports of civilian casualties.
These clashes came two days after similar clashes between militias in Tripoli, despite UN and international warnings against the use of violence.