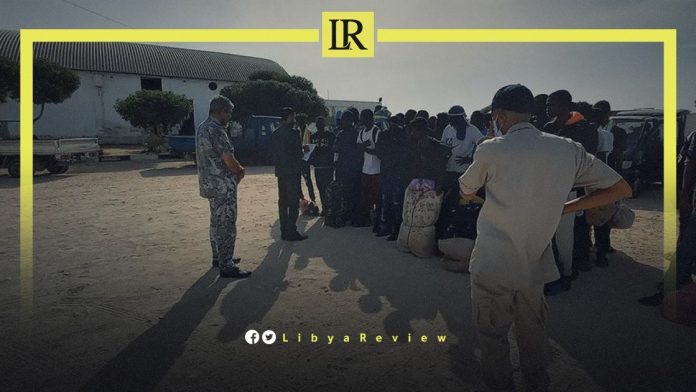 The Anti-Illegal Migration Authority in Benghazi said that it transferred 41 Chadian migrants, including 21 migrants with hepatitis, and another migrant with AIDS, to the Al-Kufra Shelter Centre in preparation of their deportation to their country of origin.
In a statement issued on Saturday, the Authority added that 20 other Migrants were deported "for security reasons." The statement indicated that these migrants were arrested by the campaigns carried out by the Authority inside Benghazi.
The Libyan Foreign Ministry said earlier that it contacted the Chadian embassy in Tripoli, which confirmed that the four detained Libyan in Chad will be released soon.
Notably, the Chadian Ministry of Foreign Affairs condemned the "mass and arbitrary" arrests against Chadian Migrants in southern Libya. It called on the competent Libyan authorities to "preserve the physical integrity of the detained Chadians, and protect them from any inhuman and degrading treatment."
This came after the Chadian Army arrested four Libyans on charges of illegally entering the country, while they were out on a wild hunting trip near the Chadian-Libyan border. The four Libyans have lost contact with their families at the end of August, and then the Chadian authorities announced that they had been arrested, in possession of hunting weapons and ammunition. They were also accused of poaching, which is prohibited in Chad.
The Chadian statement called for facilitating the work of the Chadian Embassy officials in Libya to reach and contact detained Migrants in order to provide them with the necessary assistance and protection. It pointed out that it would use all legal means to release the Chadians soon.
The Chadian Ministry affirmed its readiness to discuss ways resolve the crisis with the relevant Libyan authorities. The statement renewed Chad's commitment to the friendship, cooperation and good neighborliness with Libya.