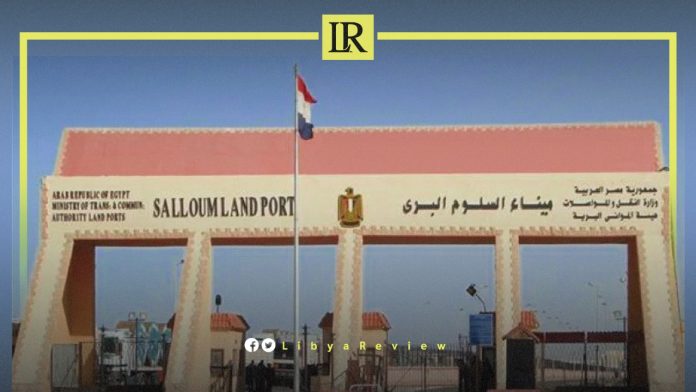 The Egyptian Senator, Mohamed Al-Salhy stressed the importance of developing the Salloum port to double intra-regional trade, enhance the movement of goods and commodities between Egypt and Libya, and open up the market to African countries.
In a statement, Al-Salhy said, "the Prime Minister Mustafa Madbouly is following up everything related to the executive position to develop and raise the efficiency of the Salloum land port."
The Egyptian Senator added that this is being implemented in order to accommodate the movement of transport and facilitate the flow of goods in a way that increases the rates of trade exchange with Libya and various African countries.
He stated, "the development of the Salloum land port is splendidly accomplished through the construction of 13 new buildings. This includes the logistics building, the eastern and western gates, the travel and arrival buildings, the export and import control buildings, and the pedestrian corridor, in addition to establishing logistic areas, ambulance buildings, fire stations and travel stores."
He continued by stating, "I salute all the executive agencies that are developing and modernizing the Salloum land port professionally and in unprecedented record times. I am confident that the development of this important port will eliminate all the problems that were facing the flow of trade between the two countries. It will be one of the most important ports linking Egypt and Libya."
In 2021, Egyptian Transport Minister, Kamel Al-Wazir, revealed a plan to create transport links between Egypt and nine African countries.
Al-Wazir said that the plans include developing the road from Salloum to Benghazi, which would help support the local economy, and facilitate the transportation of goods to Libya. He explained that there is ongoing coordination with Chad, about whether to connect the route via Sudan or Libya and further out to the Congo.
The Minister said that railway projects are witnessing a qualitative leap to develop the railway system in parallel with the establishment of the express electric train.