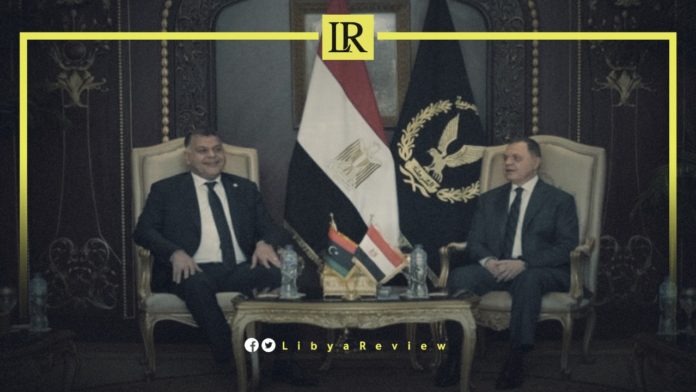 On Monday, Egyptian Interior Minister, Mahmoud Tawfiq received his Libyan counterpart Khaled Mazen, who is heading a high-level security delegation in Cairo.
During their meeting, the two sides discussed activating the security partnership between Egypt and Libya, and ways to help Libyan security cadres benefit from the Egyptian security expertise.
Mazen praised Egypt's continuous efforts to support Libya's Government of National Unity (GNU) in various fields. He expressed his ministry's aspiration to strengthen security cooperation frameworks with the Egyptian security services.
On Saturday, Libyan Minister of Economy and Trade, Mohammad Al-Hweij praised the signing of 14 new agreements and memoranda of understanding (MoU's) with Egypt. He added that this will contribute to restoring economic cooperation to its highest levels, after an almost 12-year hiatus.
Al-Hweij said that this will also open the door to accelerating the implementation of many reconstruction projects in Libya. The minister claimed that the deterioration of the country's political and economic situations has halted many cooperation agreements, and that Egypt and Libya signed a total of 51 agreements and MoU's ranging from industry, agriculture, employment, trade, services, etc.
"Egypt is witnessing a great urban renaissance using modern methods, and it is a successful model that must be emulated, especially since this renaissance took place in a short period, with a developed vision in managing time and projects," he said.
Al-Hweij indicated that these agreements aim to diversify the country's economic resources away from hydrocarbons. As well as noting the establishment of a free trade zone between the neighbouring countries. Given that transit trade is one of Libya's priorities, this free trade zone "aims to facilitate trade exchange and export for African countries."