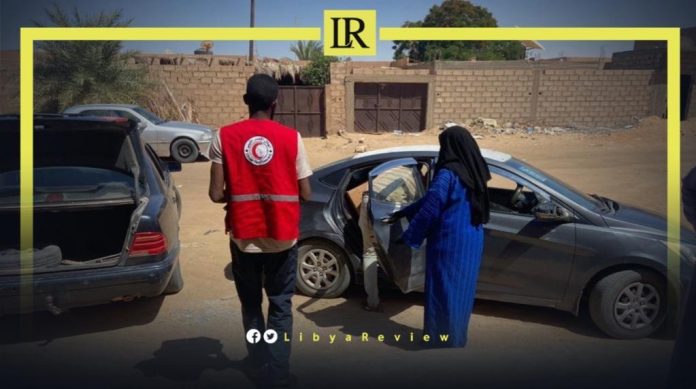 The International Committee of the Red Cross (ICRC) announced that "more than 770 low-income families received food assistance in Wadi Al-Hayat, and Wadi Etba, south of Libya."
In a tweet, ICRC added that this was implemented with the help of the Libyan Red Crescent (LRC).
Notably, the United Nations High Commissioner for Refugees (UNHCR) said it was conducting a two-day distribution of prepaid cards, to 61 displaced families in Al-Zawiya.
In a tweet, it noted that the cards can be used to purchase basic goods, in more than 3,000 local stores. This is in light of the liquidity crisis in the country.
Last month, UNHCR announced that it successfully delivered medical equipment to Attia Al-Kaseh Hospital, in Al-Kufra, south-east Libya.
In a tweet, UNHCR added that the facility was the largest and oldest in the region. It serves a population of around 80,000 and provides free services to all, including both Libyans and non-Libyan nationals.
Earlier, UNHCR announced that it has targeted hundreds of vulnerable refugees living in Benghazi, eastern Libya, with emergency food assistance over a two-day distribution.
This was implemented in cooperation with the World Food Programme (WFP), and with the support of local partners, the Libyan Humanitarian Relief Agency.
UNHCR tweeted that this was the fourth distribution of its kind this year.
In early September, UNHCR announced that it completed renovation work at the Al-Majed School in Derna, eastern Libya. It added that "pupils at Al-Majed School will have a better learning environment, thanks to rehabilitation work carried out as part of UNHCR's Quick Impact Projects."
The UN body explained that nearly 800 students will benefit from the project, both displaced Libyans and non-Libyans.
UNHCR also announced that it had completed renovation work in southern Libya's Arab Al-Sahraa primary school in Bent Baya municipality. It noted that "thanks to rehabilitation work at the school, nearly 200 children have a safer learning environment."
The work was overseen by its partner, the Agency for Technical Cooperation and Development (ACTED). The school hosts both Libyan and non-Libyan students.
In August, UNHCR completed the renovation work at the 17 February Primary Health Care Center in Ajdabiya, eastern Libya. UNHCR said that a ceremony marked the completion of renovation works.