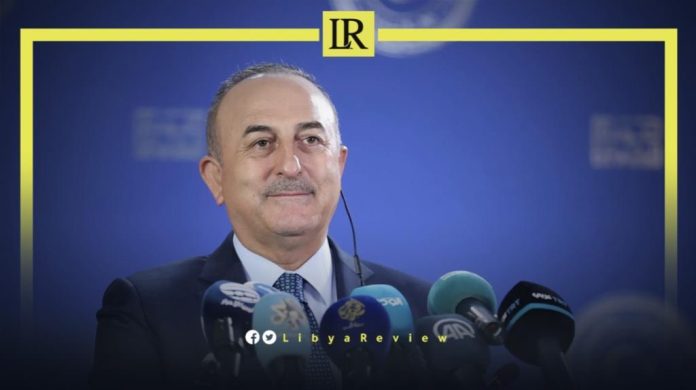 On Monday, Turkish Foreign Minister, Mevlüt Çavuşoğlu said that Turkey will "continue to protect its national rights and law consistently in the region."
"We are responsible for protecting our rights, from Syria to Libya, from the Aegean to the Mediterranean, Çavuşoğlu said in a press conference at the Turkish Consulate in Strasbourg. This was on the sidelines of the Parliamentary Assembly of the Council of Europe (PACE).
He claimed that Ankara "contributes to the resolution of regional and global crises, peace, and prosperity in Libya."
"We support peace and stability, from Afghanistan to Libya, and from Ukraine to Somalia. We also say that there is no other country that uses this role more actively than Türkiye," Çavuşoğlu added.
He underlined that Ankara was the most active country in Libya's political process, pointing out that they have "made great efforts to put an end to the current stalemate in the country."
Last week, Libya and Turkey signed a series of economic agreements that included potential energy exploration in maritime areas.
The agreements will allow for oil and gas exploration in Libyan waters and come three years after the two countries signed a maritime border deal, Çavuşoğlu said after signing the MoU in Tripoli.
The Greek Foreign Ministry has said in a statement that it is following developments in Libya very closely, "especially Monday's signing of a 'memorandum of cooperation between the Libyan Government of National Unity (GNU) and Turkey in the field of hydrocarbons.
The statement added that Greece "holds sovereign rights in the area, which it intends to defend by all legal means, in full respect to the International Law of the Sea."
Dendias said earlier that Athens is content to see that the EU, the US, Germany, and Egypt have come out publicly to denounce Turkey's practices.