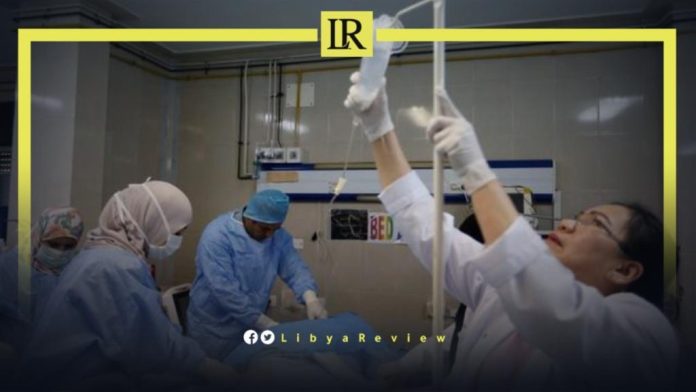 Libyan Cancer patients are selling their properties and assets in search of a dose of chemotherapy treatment. As this costs more than $3,000 dollars (15,000 LYD), according to a report published by the AlJazeera website.
The report stated that the number of people diagnosed with cancer in Libya is officially estimated at between 25,000-30,000, including 6,000-8,000 children, although doctors' estimates far surpass these numbers.
Most treatment costs for cancer were paid out-of-pocket by patients. Better financial protection may allow more patients to receive comprehensive treatment, while avoiding bankruptcy.
The Head of the Scientific Council of the National Cancer Control Program, Hussein Kamuka denounced the government's mismanagement of the crisis. He pointed out that oncology patients are the most affected by the chaos and political division that has afflicted the country since 2011.
He added that Libyan hospitals lack sufficient capabilities to treat patients.
The report noted that the most important problems faced by the department are the lack of treatment, poor distribution of medical and auxiliary elements, weak performance rates, an increase in the number of patients, and a shortage of specialized medical personnel.
Earlier in September, the Minister of Health in the Libyan Parliament-designated government, Othman Abdel-Jalil sent 61 children suffering from cancer for urgent medical treatment in Jordan.
The decision came after the minister visited the Benghazi Teaching Hospital for Pediatric Medicine and Surgery. He was briefed on the deteriorating health conditions of the patients targeted for dispatch. He listened to the opinions and advice of specialized doctors supervising their follow-up treatment.
The statement added that the treatment and surgeries will take place at the King Hussein Cancer Center, as it was not possible to provide the treatment in Libya. It stressed that the value of the debts owed to the center will be paid according to the agreement concluded with the hospital.