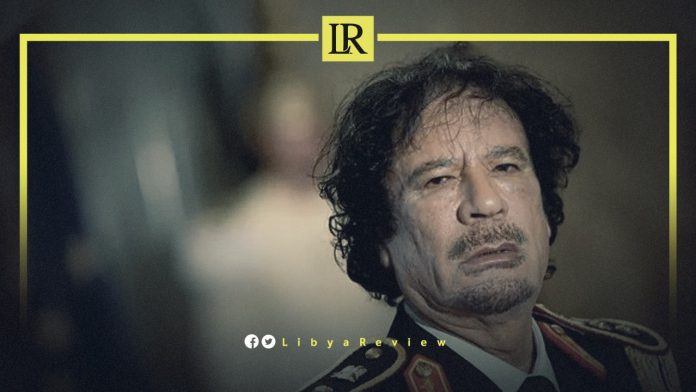 Ramzi Al-Rumaih, Adviser to the Libyan Organisation for National Security Studies said that Libya has wasted more than $1 trillion of Libyans' money, since the fall of the Gaddafi regime.
In a press statement, Al-Rumaih pointed out that United Nations (UN) figures say that more than $800 billion was wasted during this dark decade.
He added that the process of wasting billions in Libya was recognised by the UN and Ghassan Salamé, since he described politicians in Libya since 2011 as corrupt.
The National Security Adviser continued, "I challenge any Libyan official, who reviews the classification of the Libyan state before 2011, in Transparency International, compared to its classification now."
Al-Rumaih stated, "we have formed a committee specialised in monitoring all financial violations since February 15th, 2011, and we will not be silent about wasting every Libyan dinar."
The Libyan Organisation for National Security Studies' Adviser highlighted corruption among Libyan officials abroad and at home, stating that this is a disgrace to the Libyan state.
"Those who held positions obtained them by cheating, fraud and weapons, and abroad, governments fall if any amount is spent in a wrong way," he said.
Notably, the Libyan Attorney General ordered the pre-trial detention of the former Chairman of the Board of Directors of Libyana Mobile Phone Company and three other Board Members over charges of embezzlement of five million dinars of the company's funds.
In a statement, the Office of the Attorney General said that they have examined the Audit Bureau's report regarding the contracts concluded by the Libyana Company over the implementation of projects in 2021.
According to the report, it was clear that the company officials violated the rules governing the contracting procedures and embezzled the company's funds.
Libya has been in chaos since a NATO-backed uprising toppled longtime leader Moammar Gaddafi in 2011. The country has for years been split between rival administrations, each backed by various militias and foreign governments.
The current stalemate grew out of the failure to hold elections in December, and the refusal of Prime Minister Al-Dbaiba to step down. In response, the country's eastern-based Parliament appointed a rival Prime Minister, Fathi Bashagha, who has for months sought to install his government in Tripoli.