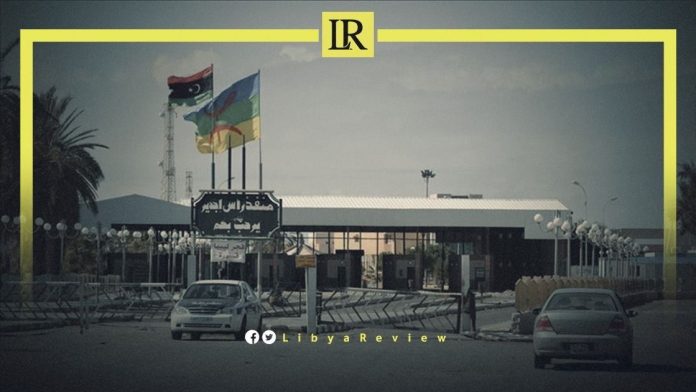 A number of merchants in the Tunisian city of Ben Gardane closed the Ras Ajdir border crossing with Libya on Saturday evening. They are protesting against restrictions on the movement of trade and the exchange of goods between the two countries.
According to Tunisian local media and social networking pages of Tunisian activists, protesters burned tires. One of the merchants, in a statement to Radio Jfara FM, criticised what he described as "continuing restrictions on them when practicing their commercial activities."
Radio Jawhara FM radio quoted merchants at the crossing saying that "their protest came as a result of the restrictions that are being exercised on the inter-trade activity that they use, which affected their livelihood."
Videos circulated on social media networks in Tunisia showed plumes of smoke from burning tires, while some protesters gathered around them and cars were queuing immobile.
On June 14th, officials in the Ministry of Transportation and Interior from the Libyan and Tunisian side held a meeting at the Ras Ajdir border port. They discussed the problems that impede the functioning of the port and found radical solutions to them from both sides.
In July, the Director of the Tunisian Ras Ajdir border crossing, Salem Al-Akaak, said that between 6,000-7,000 passengers cross from Tunisia to Libya daily.
In a press statement, he added that a committee affiliated with the Administrative Centres Development Authority at the Tunisan-Libyan crossing recently held a meeting. It was agreed to open new gates to enter Tunisia.
Al-Akaak pointed out that engineers confirmed that they would complete the design of the structural plans for the new gates, within two weeks.
Tunisia is one of a handful of countries that authorises incoming flights from Libya and allows Libyans visa-free entry. In January, the two countries agreed to form a joint committee to oversee the land and sea joint borders.