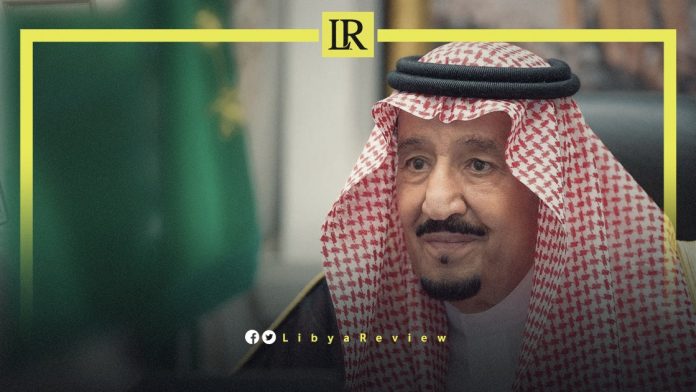 King Salman bin Abdulaziz of Saudi Arabia affirmed his support for the withdrawal of mercenaries and foreign fighters from Libya without delay. In accordance with Security Council Resolution 2570 issued in 2021.
During his speech to the 8th session of the Saudi Shura Council on Sunday, he said that Riyadh supports a political settlement for Libya's crisis.
"The Kingdom stresses the need to activate channels of dialogue, negotiations, and peaceful solutions to stop the fighting, protect civilians, and provide opportunities for peace, security, and development for all," he added.
Last month, Saudi Foreign Minister, Prince Faisal bin Farhan Al Saud called for the withdrawal of all foreign forces and mercenaries from Libya.
During his speech before the United Nations General Assembly, Al Saud renewed Riyadh's support for water security in Egypt and Sudan. He also called for the withdrawal of foreign forces from Libya.
"We support multilateral international action within the framework of the United Nations to confront the challenges facing our world, and actively participate in achieving a more peaceful and just world," he added.
Earlier this month, the Syrian Observatory for Human Rights (SOHR), said that a Turkish military aircraft had transferred Syrian mercenaries to Libya.
According to SOHR sources, the aircraft took off from Ankara airport, carrying a new batch of Syrian mercenaries and arrived in Misrata.
In July, SOHR reported that nearly 250 Syrian mercenaries were sent back to Syria from Libya via Turkey. In turn, two batches of 250 mercenaries also left Syria for Libya. The mercenaries threatened to stage demonstrations if they were not repatriated home.
Thousands of Turkish forces have been sent to Libya to secure Ankara's interests in the oil-rich country.