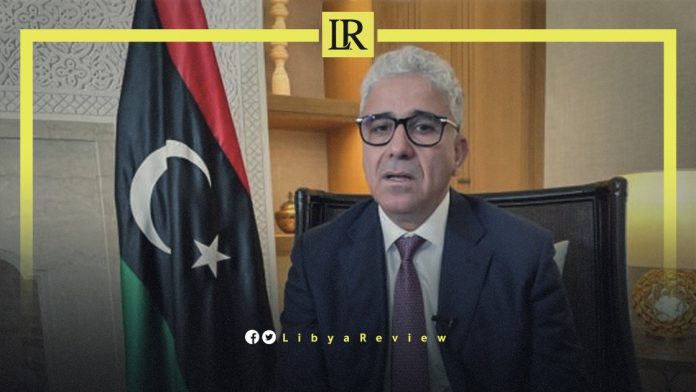 Mark Fullbrook, the Chief of Staff of Downing Street was revealed to have pressured British ministers including then Foreign Minister, Liz Truss to recognise Fathi Bashagha as the legitimate Prime Minister of Libya, according to The Times.
Fullbrook, who previously ran his own lobbying company, was pressing the UK government to diverge from the official stance taken by the UN and US, and recognise Bashagha.
In June, Fullbrook organised a visit to London for Bashagha that had not been approved by the Foreign Office. It prompted an intervention from the British Ambassador, Caroline Hurndall, who said Bashagha was not a guest of the British government.
During the trip, Fullbrook organised a meeting and photo opportunity with two cabinet ministers, Nadhim Zahawi and Kwasi Kwarteng.
Fullbrook, 60, also lobbied Truss, and Priti Patel, then Home Secretary. He told ministers his client could grant access to Libyan oil fields, and stop the flow of migrants into Europe in exchange for recognition.
Fullbrook told The Sunday Times that he had recused himself from all foreign policy and security decisions relating to the country. His spokesman said: "Mr Fullbrook has not, and will not be involved in any government decisions relating to Libya."
Between April and June, he was paid via his lobbying company Fullbrook Strategies to wage a foreign campaign on Bashagha's behalf, targeting ministers, Downing Street officials, and diplomats.
Fullbrook described Bashagha to ministers as the country's "legitimate Prime Minister" and offered help on energy, security, and migration matters. Those he contacted included Truss, Patel, and John Bew, then a defence and foreign policy adviser in Downing Street.
He also arranged for Bashagha to meet Tobias Ellwood, Chairman of the Defence Select Committee, who posed with him and held a pamphlet detailing the "roadmap to recovery". Ellwood says he met Bashagha in a personal capacity.