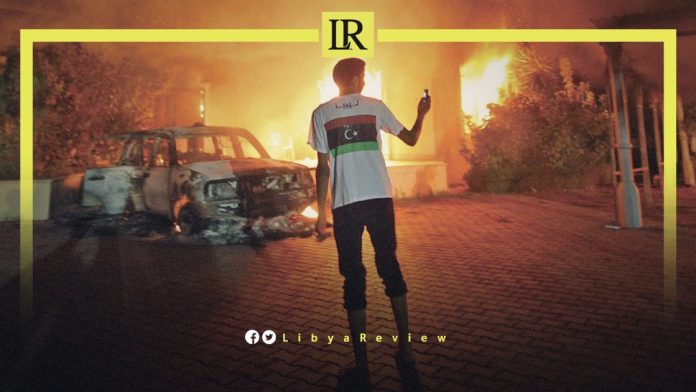 Sunday, 11 September marked the 10th anniversary of the Benghazi attacks. Several Republican figures took the opportunity on Monday to reiterate their grievances against former US President, Barack Obama and his Secretary of State, Hillary Clinton over the attacks a decade ago.
Texas Senator, Ted Cruz was among the most prominent conservatives to tweet about the anniversary on Sunday.
"10 years ago Islamic terrorists killed 4 Americans in Libya," Cruz tweeted. "The attack was a direct result of the failed policies of the Obama-Biden admin. They falsely blamed a video to cover up the weakness, appeasement, and incompetence that led to the attack."
Late on 11 September 2012 in Benghazi, members of the Islamic militant organization, Ansar Al-Sharia launched attacks on a US diplomatic building and a CIA annex. Investigations later found that the attack was premeditated for the most part, with a smattering of people joining the attack from a nearby protest.
A total of four Americans were killed in the attacks, including Christopher J. Stevens, the United States Ambassador at the time. In the wake of the tragedy, numerous Republicans seized on the incident as a scandal to levy against their political opponents, most prominently Obama and Clinton.
Ethan Chorin, a leading analyst on Libyan affairs, recently released a new book that aims to give a more thorough historical context of the attacks in Benghazi. In it, he lamented how the attacks were turned from a tragedy into a scandal by figures looking to use it to win "political points," and how that resulted in investigations that were more like a "circus."
The assault, the first to claim the life of an American ambassador since 1979, deeply shocked the United States and caused a political storm for the Obama administration.
Since then, the North African country remains in turmoil, and Washington vyes for influence with other foreign powers.