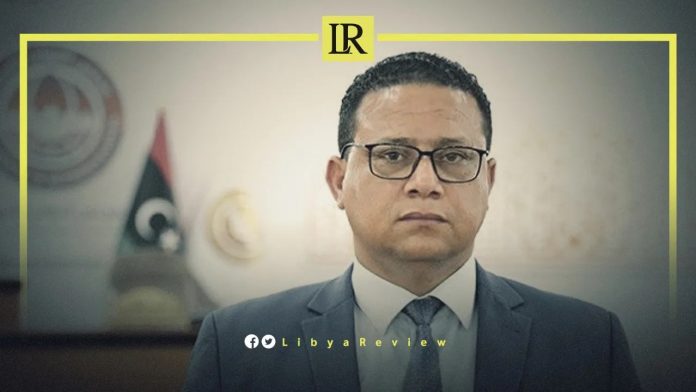 The Libyan Parliament's Spokesman, Abdullah Blaiheg announced that Tuesday's session was closed to discuss the draft law on the Internal Security Agency (ISA).
This was held in Benghazi, under the chairmanship of the Libyan Parliament Speaker, Ageela Saleh and the presence of First Deputy Speaker, Fawzi Al-Nuwairi.
Blaiheg stated that during the open session, which was broadcast live, Libyan MP's discussed the unified salary bill.
On 27 September, the Parliament approved a minimum wage of 1,000 dinars in the unified salary bill, encompassing both the public and private sectors.
Last week, Libyan MP Aisha Al-Tabliqi said that the representatives of Cyrenaica in the Parliament and the High Council of State (HCS) discussed the establishment of a legislative council of both houses in the eastern region.
She added that the meeting, which was attended by 40 MP's and HCS members, was held in the city of Al-Bayda.
During its plenary session in September, the Parliament announced the appointment of Abdullah Burazizah as the Chief Justice of the Supreme Court, replacing Mohamed Al-Hafi.
In his address during the session, Ageela Saleh confirmed that the Governor of the Central Bank of Libya (CBL), Al-Siddiq Al-Kabir and the Heads of the Libyan Audit Bureau and the Administrative Control Authority "have lost their legal status and are no longer affiliated with the Parliament."
Saleh confirmed that "these institutions have failed to abide by the Parliament's resolutions, and continue to receive orders from the outgoing Government of National Unity (GNU) led by Abdel-Hamid Dbaiba."
Saleh called on the High Council of State (HCS) to "respond to the Parliament regarding these positions, and charge them with neglecting the duties assigned to them."
Saleh also accused the Presidential Council of siding with the GNU, and failing to remain neutral.
He stated that a plan will be prepared to ensure the equal distribution of oil and gas revenues. This would bypass Al-Kabir, and the Chairman of the National Oil Corporation (NOC).