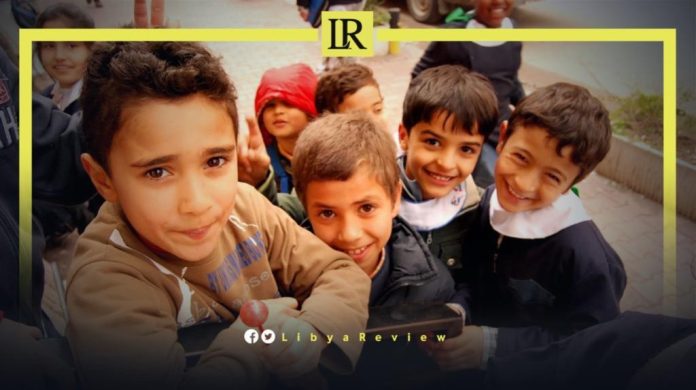 The Libyan Government of National Unity (GNU) decreed that children of Libyan women married to foreigners "must enjoy the same rights as Libyan citizens."
According to the decree, the children have the right to "access free healthcare and education inside the country, and acceptance at Libyan schools abroad."
The decree also waived visa requirements for the group. Children born to Libyan women were deprived of these rights by laws issued in 2012.
According to the Arab Barometer, for years, women married to foreigners campaigned along with human rights activists to grant their kids such rights. Efforts intensified last year, in the lead to the general elections scheduled in December 2021.
The GNU's decree is seen as hard-earned progress for thousands of families across the country. It falls short of granting them citizenship, however.
The Arab Barometer survey (2022) in Libya shows that 57% support granting citizenship to children of women married to foreigners. This support is uniform across age groups, income and education levels.
Women tend to be more supportive at 62%, compared to men at 52%. The decree is an important step toward resolving the issue of Libyan women married to foreigners, but more is still needed to ensure full equality in the country.
On Thursday, Libya's Minister of Foreign Affairs, Najla Al-Mangoush emphasized that women across the world face multiple challenges when seeking to exercise their social, political, and electoral rights.
This came during an international virtual meeting of female foreign ministers to "reject any kind of violence against women." This came amid the unrest ignited by Mahsa Amini's death last month in Iran.
During the talks, Al-Mangoush stressed the need to "enhance the role of women in political life, especially during crises and conflicts, and to enable their efforts to maintain peace and achieve security and justice in their countries."
The FM indicated that "practising violence against women and girls constitutes a serious violation of human rights, and also prevents them from participating in their societal roles."
The meeting was attended by the Foreign Minister's of Canada, Germany, Lithuania, Albania, Norway, France, Iceland, New Zealand, and Kosovo.