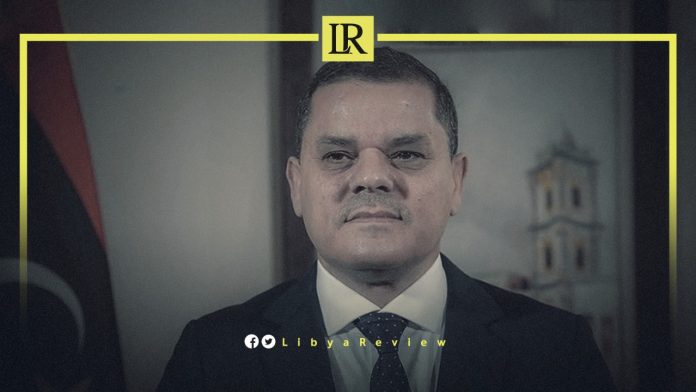 The Head of the Government of National Unity (GNU), Abdel-Hamid Dbaiba instructed his government ministers "not to appear in the media, without his official permission."
This came in a letter from the Minister of State Affairs, Adel Jumaa, to all GNU ministers.
The text of the correspondence said: "It was noted that some ministers went on various media outlets to make press statements related to the performance of their work."
"What was mentioned in these statements included data and information related to the activity of the ministry or the government. The legislation in force bans this information from being circulated or shown except to the supervisory authorities or the relevant authorities, and its owner is subject to legal accountability.
The Prime Minister's instructions require you not to hold any conferences or press meetings without the official permission of the Prime Minister," it added.
Notably, the GNU decreed that children of Libyan women married to foreigners "must enjoy the same rights as Libyan citizens."
According to the decree, the children have the right to "access free healthcare and education inside the country, and acceptance at Libyan schools abroad."
The decree also waived visa requirements for the group. Children born to Libyan women were deprived of these rights by laws issued in 2012.
According to the Arab Barometer, for years, women married to foreigners campaigned along with human rights activists to grant their kids such rights. Efforts intensified last year, in the lead to the general elections scheduled in December 2021.
The GNU's decree is seen as hard-earned progress for thousands of families across the country. It falls short of granting them citizenship, however.
The Arab Barometer survey (2022) in Libya shows that 57% support granting citizenship to children of women married to foreigners. This support is uniform across age groups, income and education levels.
Women tend to be more supportive at 62%, compared to men at 52%. The decree is an important step toward resolving the issue of Libyan women married to foreigners, but more is still needed to ensure full equality in the country.