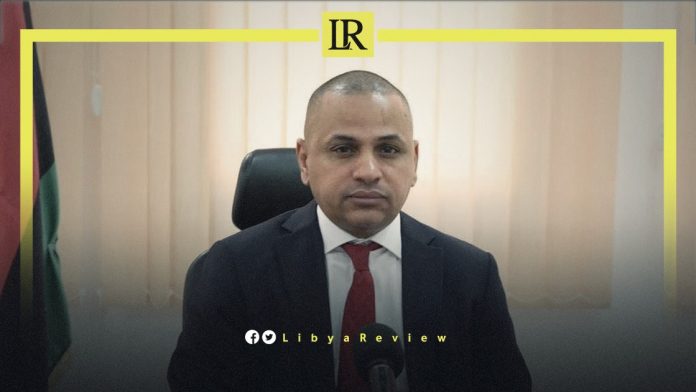 The Chairman of the Libyan Investment Authority (LIA), Ali Mahmoud Hassan claimed that he had been threatened with blackmail by Belgium's Prince Laurent, to settle his alleged debts to the Libyan Ministry of Agriculture.
Hassan said in statements that the Belgian Prince "used his influence and directed his country's authorities to issue an order to arrest Hassan. However, there is no relationship to the LIA or me with the alleged debts."
The Libyan official pointed to the "damage he and his family had suffered from these threats, and the subsequent measures taken by the Belgian authorities that came in the context of implementing the threats."
The Belgian authorities submitted a request to the United Nations Security Council's sanctions committee in 2021, to grant Prince Laurent his alleged debts from Libyan funds in the Euroclear Bank in Brussels, which the UNSC rejected. Hassan said that he personally objected to this request before the UNSC.
"The Libyan Investment Authority is a sovereign fund that operates at the international level, and will spare no effort to defend its rights," he stressed.
The Belgian Royal Palace has refused to comment on these accusations.
In 2011, the United Nations Sanctions Committee ordered the freezing of the vast majority of LIA funds. These have been converted into securities and placed abroad, including with the Belgian clearing house, Euroclear.
In January 2021, Brussels investigating Judge, Michel Claise issued an international arrest warrant against Ali Mahmoud, the Chairman of the LIA. Claise has been investigating the missing interest on the Libyan Investment Authority billions for several years. Despite the UN ban, the interest on some €15 billion euros was released by the Belgian government, and transferred to foreign accounts in London and Bahrain.
The money, estimated at €1.5 billion Euros – was examined carefully in 2019, by the Libyan House Committee on Finance and Budget.
In November 2021, Libyan Prime Minister Abdel-Hamid Dbaiba accused Belgium of attempting to loot the frozen funds since 2011. "We have a problem with Brussels… Belgium is a developed country, but there are loopholes… they covet the Libyan money in Belgium. I officially announce that the Belgian authorities are making a new attempt to seize the Libyans' money in their possession," Dbaiba said during a cabinet session.