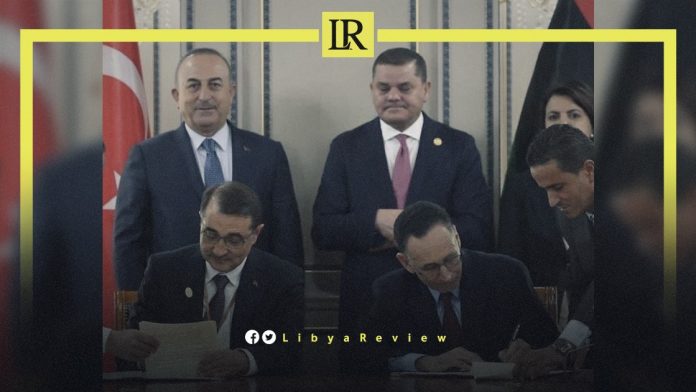 On Sunday, the European Union's (EU) Ambassador to Egypt, Christian Berger called on all Libyan parties to "find a political compromise that will lead to the holding of Presidential elections as soon as possible."
In press statements, the EU diplomat said that "Libya needs to have a coherent political structure." He renewed the EU's support for the political process led by the new UN Envoy, Abdoulaye Bathily to hold the long-awaited elections.
He confirmed that the recent Turkish-Libyan energy exploration agreement in Mediterranean waters "violates the international law of the sea."
"Libya is a war-torn country facing an institutional, economic, and social crisis that severely hampers the process of national reconciliation, and exasperates the Libyan people. Libyans should be able to decide their own future, free from external interference," the EU official noted.
Earlier this month, the GNU government headed by Abdel-Hamid Dbaiba signed a series of preliminary economic agreements with Turkey.
The agreements include energy exploration in maritime areas, according to Turkish Foreign Minister Mevlut Cavusoglu.
The deals have deepened the preexisting tensions between Turkey and Greece, which has said that such energy exploration deals infringe on its waters.
In 2019, Ankara and the former Libyan government signed a controversial maritime border deal with Turkey that granted Ankara access to a contested economic zone in the Mediterranean.
At the time, Egypt, Greece, and Cyprus condemned the deal as a stark violation of international maritime laws. They deemed them "unlawful and unacceptable."
Libyan political forces and numerous countries have denounced the deals. The European Union said the energy deals signed in this regard infringe on the sovereign rights of third states, and are not in line with the Law of the Sea.