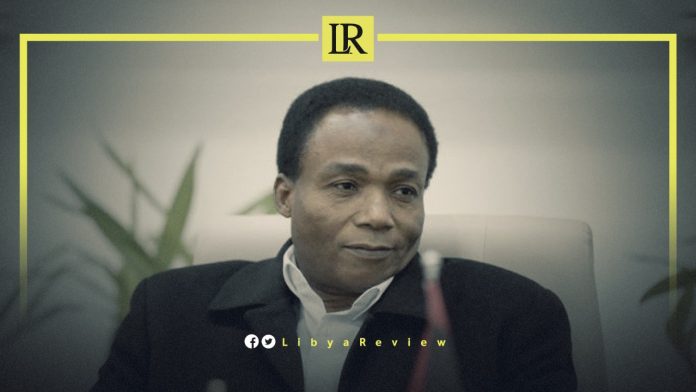 Libyan Member of Parliament Jaballah Al-Shaibani called for a popular revolution to overthrow Libya's "fragile bodies).
He affirmed the need to "change the bitter reality experienced by the Libyan citizens.*
Notably, Commander-in-Chief of the Libyan National Army (LNA), Field Marshal Khalifa Haftar stated that Libya's warring parties have failed to achieve reconciliation in the country.
In his speech at a military parade in Sebha, southern Libya, Haftar pledged that the LNA "will continue its struggle in confronting any aggression that affects the country, and will defend its people."
"Sebha is the first line of defence for national identity and national security, and the pivot that preserves Libya's security and stability," he said. As well as stressing that "there is no path that leads to success, except the path chosen by the people."
He affirmed that the "Army is ready to protect the people in their uprising, and for the people to lead the scene."
He pointed out that "the money spent over the past 10 years was enough to bring development, but it was wasted through corruption."
"Libya will not fall, thanks to the presence of its Army and its peoples," Haftar noted, explaining that the LNA is still working to develop its capabilities to establish security and stability.
In September, Haftar called on the Libyan people to take control of their affairs, as the country's political deadlock remains ongoing.
"The political leaders have had many opportunities to agree to end the political deadlock… but they failed," he said in a speech during a visit to the southern town of Brak Al-Shati. "We call on the Libyan people to take control of their affairs and move to build a civil state based on freedom, justice, and equality," Haftar added.
He stressed that the LNA has "exerted all efforts over the years to achieve reconciliation and a comprehensive settlement." As well as describing the majority of political leaders in Libya as, "symbols of corruption."
The people are the source of authority, and the current situation will not change by relying on politicians or foreign intervention. The army's victories against terrorism were aimed at paving the way for other battles, to build the state and determine our fate. It is the people's turn to lead the battle of change against the conspirators and corrupt people to get out of the dark tunnel," he added.