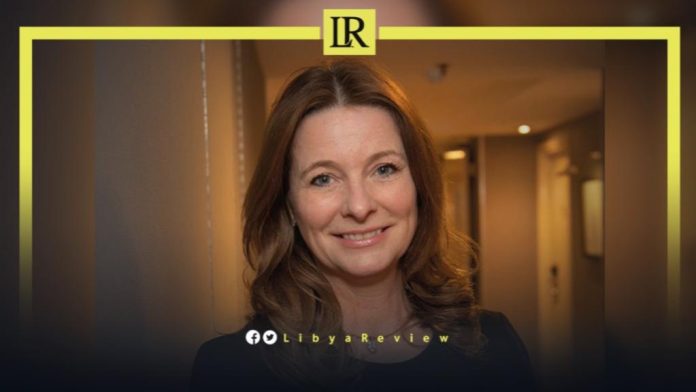 On Monday, the UK Under-Secretary of State for Foreign Affairs, Gillian Keegan announced that "the government will not take sides with any party on the Libyan crisis."
"We are jointly working with Egypt and the international community to support a political process to put Libya on the path of Presidential and Parliamentary elections," the UK official said in a press statement.
She added that the current unstable political situation, threatens any prospects for peace or stability in Libya and the region.
"A comprehensive political dialogue for all parties is the only way to overcome the current impasse," she noted.
The UK minister reiterated her support for the new UN Envoy, Abdoulaye Bathily in his mission to revitalize the political process in Libya, leading to free and fair elections.
Notably, Bathily met with the Libyan Prime Minister-designate Fathi Bashagha in Benghazi. In a tweet, He said: "I also met with the HoR-designated prime minister Mr. Fathi Bashaga and underscored to him the need for Libyans to come together to find a consensual and peaceful solution."
On his part, Bashagha said in a post on his Facebook account that the meeting dealt with intensifying efforts aimed at supporting peace and stability and addressing the crisis with a Libyan consensus.
On Saturday, the Commander-in-Chief of the Libyan National Army (LNA), Field Marshal Khalifa Haftar met with Bathily.
During the meeting held in Benghazi, Bathily affirmed his "determination to listen to all Libyan parties," and reiterated the United Nations' "support for a sustainable Libyan-owned solution to restore peace and stability to the country."
He also stressed the importance of "preserving the ceasefire agreement, and unifying the security and military institutions in Libya."
In a thread on its Twitter account, UNSMIL said that Bathily "met with a group of women in Benghazi, including academics, lawyers and activists. As part of his ongoing efforts to collect ideas from a variety of Libyan stakeholders about the best path to peace and stability. "
"I want to hear the road map you have, not only on women's issues but on every aspect of the crisis. I want to help Libyans design their own solution to put an end to this," he added.