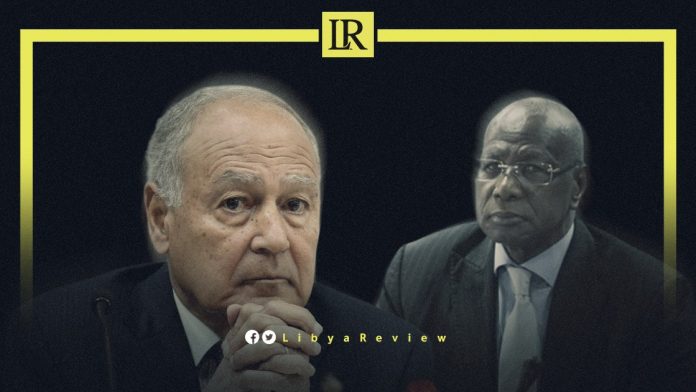 The Secretary-General of the Arab League, Ahmed Aboul Gheit affirmed the League's support for the new Head of the United Nations Support Mission in Libya (UNSMIL), Abdoulaye Bathily.
During his meeting in Algeria, Aboul Gheit presented Bathily with the Arab position on the Libyan crisis. Especially the need to establish a constitutional basis on which elections will be held.
They stressed the importance of taking the necessary executive steps to hold the elections. He also reiterated his demand for the withdrawal of mercenaries, foreign fighters, and all foreign forces from Libya.
In turn, Bathily reviewed the meetings he held since his arrival in Libya on 14 October with Libyan political, security, and economic actors and representatives of civil society, to understand the current situation and possible solutions.
He also discussed his first briefing before the UN Security Council, where it was agreed to renew UNSMIL's mandate for a full year.
The two parties agreed to "continue work and close coordination between the Arab League and the UN, in order to find a solution in Libya that leads to the holding of elections and securing the country's unity."
On Saturday, the Head of the Libyan Presidential Council, Mohamed Al-Mnifi welcomed the Security Council Resolution extending UNSMIL's mandate for a year, and the disarmament of armed groups.
In a statement, Al-Mnifi stated that the Security Council's resolution "urges all Libyan parties to prioritise the national interest of the country, and put it above all other considerations."
He also stressed the importance of enhancing cooperation with the UN mission, "to fully implement the outcomes of the Libyan Political Dialogue Forum (LPDF). It aims to achieve political stability and end the transitional stages by holding free and fair elections."