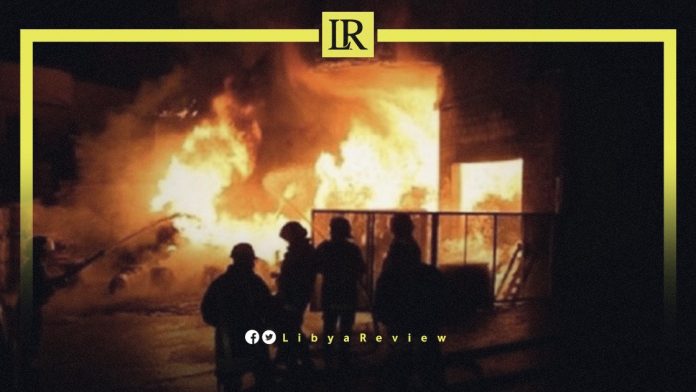 On Monday, the Misrata Security Directorate announced the arrest of two men for throwing a grenade at an electricity distribution station.
The Directorate said that it has received a report that the accident occurred in the Al-Shahdah area, next to the College of Nursing in Misrata. The Directorate members, in cooperation with the Emergency Department, managed to arrest the perpetrators, who confessed to the crime.
The Misrata Security Directorate indicated that it had taken the necessary legal measures, and referred them to the competent authorities.
In July, Libya's Minister of Planning, Mohamed Al-Zaydani said it was "necessary to have a Board of Directors for electricity, until the end of the current investigation period." This comes amid Prime Minister Abdel-Hamid Dbaiba's decision to dismiss the state electricity provider, GECOL's Board of Directors.
Al-Zaydani said that the electricity crisis in Libya is raging, and not caused by the government. He claimed that since 2013, an estimated 11 billion and 862 million dinars was spent in the development of the electricity sector.
He added that the Tobruk power station was also covered by about 500 MW, costing 500 million dinars. "We have ongoing projects worth about one billion that are related to production, transmission, control and distribution, and we have about 977 million dinars."
For his part, Dbaiba told Al-Zaydani that, "these figures condemn you and condemn us, when people who do not have access to electricity hear them."
Libyan cities witnessed several large-scale protests, calling for the downfall of all government bodies and institutions, as well as the departure of mercenaries. They expressed their rejection of the poor living situation, political divisions, and the lack of services.
The Speaker of the Libyan Parliament, Ageela Saleh called on the Attorney General, the Chairman of the Energy and Natural Resources Parliamentary Committee, and the Chairman of the Administrative Control Authority to open an urgent investigation into the continuing power outages. Saleh demanded an "urgent investigation into the reasons for the continuing power cuts for long hours, and the severe shortage of fuel, which aggravate the suffering of the Libyan people."