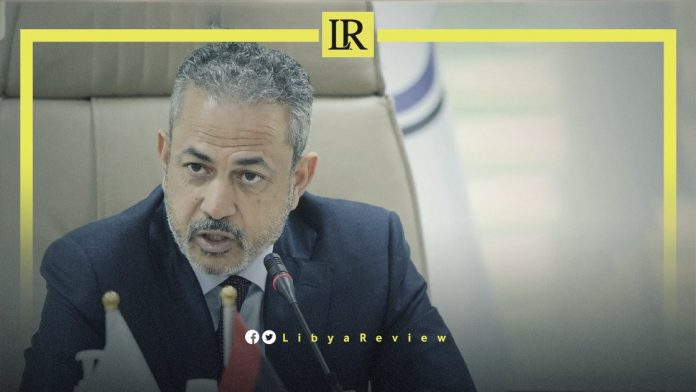 Chairman of Libya's National Oil Corporation (NOC), Farhat Bengdara said that "the idea of ​​a pipeline project to connect with Greece, and another line to the Egyptian city of Damietta is being studied. In addition to the current line linking Libya to Italy."
This came in an exclusive interview with CNBC Arabia, on the sidelines of the ADIPEC conference in Abu Dhabi.
Bengdara said that Libya's current production amounts to 3 trillion cubic feet of gas, and most of it is consumed locally. He indicated that natural gas reserves are estimated at about 80 trillion cubic feet.
He added that he is about to sign with Italy's ENI, to invest in the range of $6-8 billion dollars for research and exploration in the Mediterranean, as well as western Libya.
Bengdara claimed that Libya's oil production will reach 3 million barrels within the next two or three years. It currently stands at 1.2 million, compared to 600,000 this time last year.
When asked about the volume of investments, he said that Libya will spend about $4 billion. This is expected to rise to between $12-15 billion next year, with its corporate partners.
Finally, the NOC Chairman did not rule out joining the Eastern Mediterranean Gas Organization as a member state.
Notably, Bengdara said that the Corporation looks forward to transitioning to renewable energy sources.
He said that the NOC's strategy "supports a practical, realistic energy transition." He added that the NOC "will work with international partners to make this a reality."
"Great to be joining the ADIPEC CEO roundtable this morning. Looking forward to discussing NOC's commitment to energy security, access, and sustainability," he tweeted.
"CEO's from the UAE's Mubadala Energy and US Halliburton will discuss how the industry is responding to the energy transition and growing energy demand by rebalancing portfolios and shifting investments," the ADIPEC said.