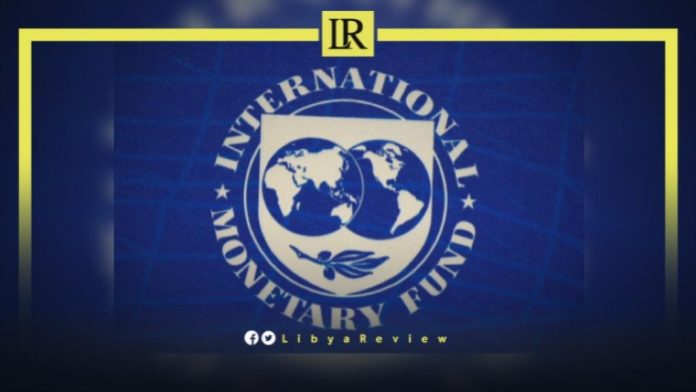 The economies of Middle Eastern and North African countries were resilient this year, but double-digit inflation is expected to slow growth in 2023, the International Monetary Fund (IMF) said on Tuesday.
This came in its report on the prospects for economic performance for 2023, including the Arab World. The IMF forecast that Libya would top the list of Arab countries with the highest economic growth next year. Its economy is expected to grow by 17.9%, followed by Djibouti (5%), and then Mauritania (4.8%).
According to the report, the IMF said that the global economic environment has recently seen a noticeable deterioration, in light of the Russia-Ukraine war and the COVID-19 pandemic.
The report noted that the MENA region's real GDP is expected to increase by 5% this year, up from 4.1% in 2021. As a whole, the IMF believes that in the next five years, the level of additional inflows and financial reserves to Mideast oil-exporting countries will exceed $1 trillion.
Last week, the European Union announced its support for the diversification of Libya's oil-driven economy and for boosting the country's private sector development.
The European Union is supporting the process of establishing a Libyan national economic diversification strategy through its "E-NABLE" project.
The E-NABLE project brings together Libyan and international experts in economic diversification policies, private sector development, value chains, and business and investment environments, and presents best practices in countries with similar contexts to Libya.
The project will also support the work of a national committee of key Libyan stakeholders, which is expected to develop a national action plan for all involved institutions and sectors.
"Economic diversification is one of the key pillars of achieving sustainable development. Our objective is to support Libya to reduce its dependence on a single source of income, and move to strengthen the industrial and agricultural economic base to support building a healthy local economy" said Julien Schmitt, Director of Libyan programs at Expertise France, the EU's partner in implementing E-NABLE.
According to the participating economic experts, Libya has a strong potential to develop new industrial clusters in sectors such as renewable energy, agriculture, transportation, fishing, and tourism. Thus contributing to the growth of a strong and sustainable economy.