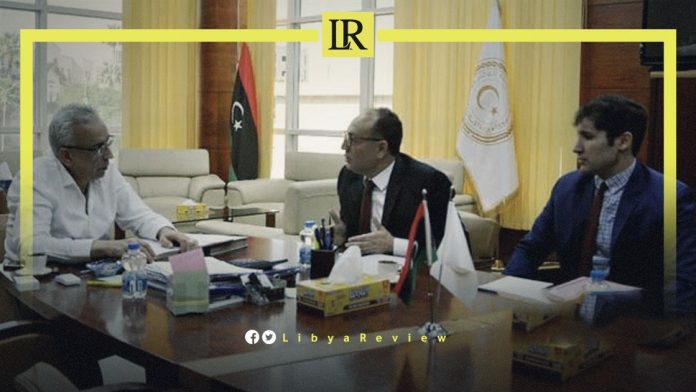 The Tunisian Ambassador to Libya, Al-Assaad Al-Ajili said that Tunisian companies "wish to return and resume their work in Libya, including the state-owned SOMATRA-GET."
This came during his meeting with the Libyan Minister of Housing and Construction, Abu Bakr Al-Ghawi on Tuesday.
Al-Ajili requested a joint meeting between the Tunisian Ministry of Equipment, Housing, and Territorial Development, and the Libyan Ministry of Housing, and the Housing and Utilities Projects Implementation Agency. The meeting will discuss the possibility of resuming work in the country.
Libya has been encouraging foreign companies to restart their decade-long suspended projects as soon as possible.
On 15 October, a number of merchants in the Tunisian city of Ben Gardane closed the Ras Ajdir border crossing with Libya. They were protesting against what they described as "restrictions on the movement of trade and the exchange of goods between the two countries."
One of the Tunisian merchants, in a statement to "Radio Jfara FM," criticized what he described as "continuing restrictions on practising their commercial activities."
Radio Jawhara FM quoted Tunisian merchants at the crossing as saying that "their protest came as a result of the restrictions that are being exercised on the inter-trade activity that they use, which is affecting their livelihoods."
Videos circulated on social media pages showed plumes of smoke from burning tires, with protesters gathered, and cars queuing immobile.
On 14 June, officials in the Ministry of Transportation and Interior from both countries, held a meeting at Ras Ajdir crossing border. They discussed the problems impeding the functioning of the port, and possible solutions.