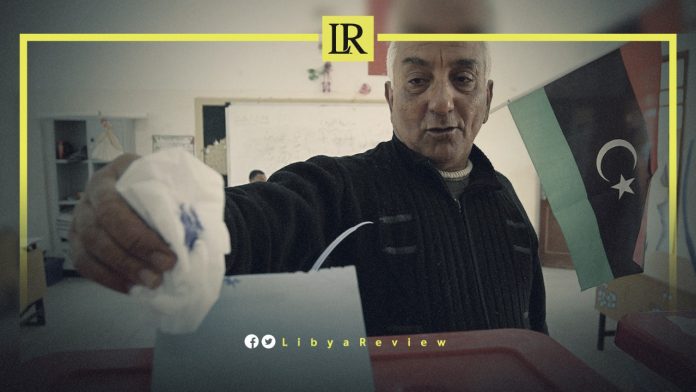 Member of the Libyan Political Dialogue Forum (LPDF), Ahmed Al-Sharkasi claimed that "elections are the safest and only solution."
"The people must bear the responsibility. For those who fear fraud or bought votes, the people are watching. The people who are content to sell their voice, or choose thieves from among their cousins at the expense of ability and efficiency, only have themselves to blame. The results of the elections are the results of our morals and values," Al-Sharkasi said.
He called for people to "demand for elections to set things right." He also called for them to "bear responsibility for the results, if they are good, then they are good, and if they are bad, then we should not then insult the corrupt political class, because corruption will then be rooted in us.
Let us remember that corrupt peoples do not build a homeland, but rather end and destroy it," he added.
Last month, Libyan MP, Abdel-Salam Nassiyah stated that the "division of sovereign institutions, and the expiration of the terms of those who occupy them constituted a major factor in the aggravation of the political and economic situation in Libya."
In press statements, Nassiyah added that the "unification of these institutions will lead to activating their oversight role, which has been missing for years. As well as reach a consensus on a single executive authority, thus restoring the state and securing access to elections."
He stressed the "need for the selection of the holders of sovereign positions to be through a transparent mechanism, that guarantees access to qualified people."
Notably, Spokesman for the UN Secretary-General, Stéphane Dujarric confirmed that the new UN Envoy to Libya, Abdoulaye Bathily's "highest priority is to support defining a consensual path towards fair and comprehensive elections, as soon as possible."
In Press Briefing, Dujarric said: "Following his arrival, he met with the Presidential Council leadership, Prime Minister of the Government of National Unity (GNU), Abdel-Hamid Dbaiba, and Speaker of the Libyan Parliament Ageela Saleh. Previously, Foreign Minister, Najla Mangoush welcomed him to the country via a telephone call, as she was away from the country," he added.