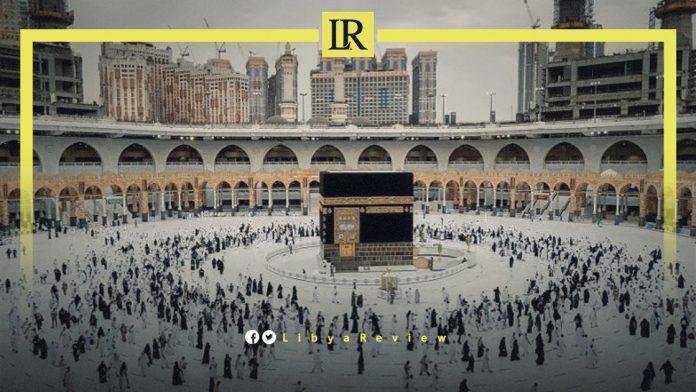 The Libyan Airlines Company announced that the first flights for Umrah in 2022 from Benina International Airport in Benghazi, directly to Saudi Arabia's King Abdulaziz International Airport will begin on Sunday.
The Libyan airlines Hajj and Umrah Committee met with several accredited travel and tourism agents to discuss operating procedures for the new route.
Last month, the Libyan Airports Authority announced that the preparations for the resumption of flights from Zuwarah International Airport are nearing completion.
It confirmed that it has installed a system of conveyor belts and passenger acceptance platforms in the departure and arrival halls. This includes six platforms for accepting passengers, with luggage scales manufactured by the Spanish company ULMA.
The Libyan authority explained that the system was installed and operated after the necessary tests were conducted by the authority, and airport specialists.
In September, the Egyptian holding company 'EgyptAir' began preparations to reopen its office in the Libyan capital, Tripoli. This comes after an eight-year business hiatus.
It is currently completing the refurbishment of its sales office, given the relative stability in Libya. EgyptAir is paying "special attention to points of strategic importance, including Libya, especially with the presence of many Egyptians residing and working in the country." The company also aims to enhance bilateral trade and economic exchange.
The airline operates about 5 regular flights per week between Cairo International Airport and Benghazi Airport, on its Boeing B737-800 aircraft.
It also operates charter flights, and flights on demand from various Egyptian airports to Libyan airports, specifically from Alexandria's Borg El-Arab and Sharm El-Sheikh airports.
Notably, the Egyptian Civil Aviation Authority suspended flights between Libya and Cairo in 2014, due to the insecurity and political turbulence in Libya.