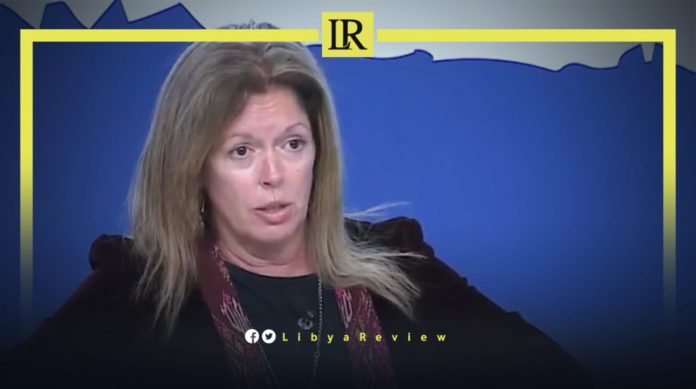 Stephanie Williams, the former UN Special Adviser to Libya, proposed that a new three-person Presidential Council be elected in the expected Presidential elections.
"Libya's democracy dilemma first manifests itself through the rational fear that some potential Presidential candidates, if elected, will pursue a winner takes all, one-person, one-vote, one-time strategy, resulting in a return to the days of awful dictatorship," she told Brookings Institution.
Williams added that the Libyan Parliament and the High Council of State (HCS) "could complete the constitutional track consultations, by amending the disputed articles in the 2017 draft. This will be done by coordinated international pressure on them."
She warned that "if the two chambers continue to obstruct access to a constitutional base, then an alternative mechanism must be considered to produce the constitutional basis."
She pointed out to Libya's retreat from newspaper headlines, and how it is not a priority in many capitals, with the international community's attention focused on the Russian-Ukraine war.
In September, the UN Secretary-General, Antonio Guterres announced the appointment of Abdoulaye Bathily as the new Envoy for Libya. Guterres's decision came after a nine-month search amid increasing chaos in the oil-rich north African country.
Notably, the Libyan Parliament Speaker, Ageela Saleh and HCS Head Khaled Al-Mishri agreed to unify the executive authorities of Libya by 2023. They held a meeting in Morocco to discuss the political blockage, the constitution, and the distribution of sovereign positions.
During a joint press conference at the headquarters of the Moroccan Ministry of Foreign Affairs, Al-Mishri said: "2023 will not come unless the executive authority and sovereign positions are united."