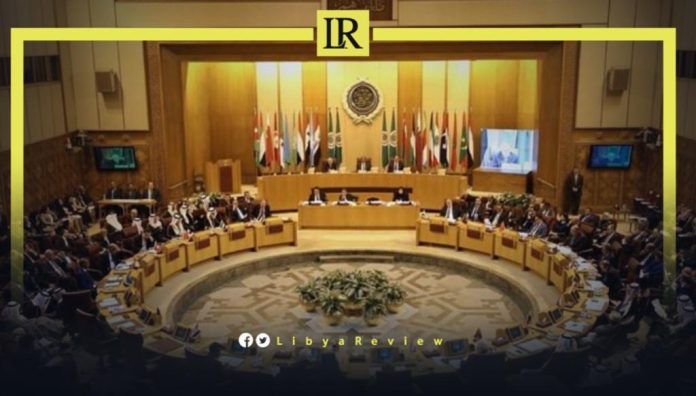 The Council of Arab Justice Ministers elected Libya to its Executive Office during the 38th session. This was held in Ifrane, Morocco, in the presence of the Libyan Minister of Justice, Halima Abdel-Rahman.
The meeting discussed the report of the General Secretariat of the Council, the decisions and recommendations of the Executive Office, and the anti-terrorism agreements and their implementation mechanism.
It also discussed the agreements to combat money laundering, corruption, and information technology crimes. As well as enhancing Arab and international cooperation in combating terrorism, and the efforts made by the Arab ministries during the COVID-19 pandemic.
Notably, Libya's Parliament Speaker, Ageela Saleh and the Head of the High Council of State (HCS), Khaled Al-Mishri will meet to discuss the political blockage in the constitutional track, and negotiate the distribution of sovereign positions.
Libya's HCS First Deputy, Naji Mokhtar told local media that the meeting will be held in Morocco. He added that the consensus between the two chambers "is an important matter to accomplish many urgent matters, including the constitutional base and sovereign positions to move towards elections, unify institutions, and choose who will lead them."
The last meeting between Saleh and Al-Mishri took place in Geneva in late June, under the auspices of the former Special Adviser to the UN Secretary-General, Stephanie Williams. The two parties failed to agree on a constitutional framework regulating the election process. This is due to differences over the terms of running for the Presidency. Saleh has demanded the candidacy of military personnel and dual nationals, but Al-Mishri has rejected this article.
Last month, Saleh said he had reached an agreement with Al-Mishri to exclude conditions for Libya's Presidential candidates. "I met more than once with Al-Mishri and his two deputies, and we found a convergence of views between us, regarding the constitutional base," he said during a Parliamentarian session on Thursday, in Benghazi.
According to the Al-Araby Al-Jadeed website reported, citing parliamentarian sources, that Saleh and Al-Mishri agreed on a political initiative to form a new Presidential Council, to lead the country during the next transitional phase.